This report is from Hazel Tabin of Grace Communion Fellowship, one of GCI's congregations in the Los Angeles, CA area.
We are beyond grateful that our first Vacation Bible School (VBS) was a success! Though only three kids were registered just a few days before the event, we ended up having 22 attend—12 five through eight years old, and 10 nine through twelve years old (pictured below).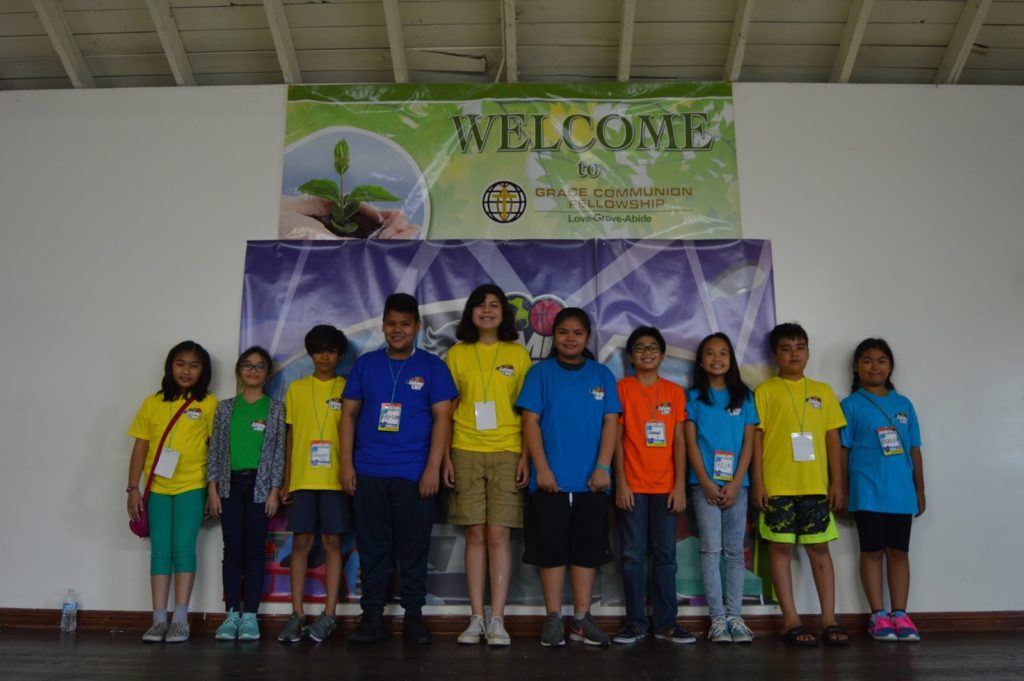 The VBS theme was "Game On," which focused on sports. It allowed the kids to talk about their favorite sports and warm up quickly to one another. The theme helped the kids understand how God wants every one of us to be a part of his team. The topics focused on Jesus—that he cares, gives us hope, helps us believe, loves us, and gives us joy. The children listened to stories, learned Bible verses, sang, danced, played team games, and created crafts. All these activities focused on the lesson for the day.
In one of the crafts, the kids decorated water bottles with the words "Jesus loves you" and the name of our church, its location, and the time our service starts. On our last day of the VBS, the older kids went on a "mission" and handed out the water bottles to people at a nearby park. It was great to see their friendly smiles as they joyfully gave these bottles away. One of the kids even emphasized the information of the church service and invited them to come!
The Sunday service following the VBS was different than usual. We invited the kids from the VBS and their families to attend. The kids performed in the service, telling about God's great love. The VBS teachers shared a summary of what they taught the kids. The sermon expounded the message, "Let the little children come to me." A primary goal of the service was to let the parents and everyone else know that we value children and want them to experience the love Jesus has for them. We were encouraged to hear the parents' positive comments and invited them to return the following Sunday.