The following report is from Bob Miller, pastor of Grace Covenant Fellowship, GCI's Birmingham, AL, congregation.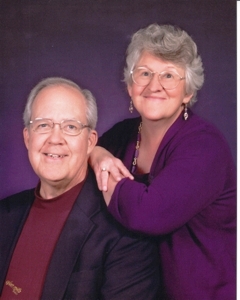 Like most GCI congregations, we were small—averaging 15-20 in attendance—and praying for guidance to see how God wanted to use us. We were getting older and "church planting" seemed beyond our present gift mix, as well as beyond the level of energy required. Like most churches our size we were rocking along, meeting in our "holy huddle" each week and faithfully doing what we could in terms of outreach ministry and supporting our denomination. But a welcome change came along—an "open door" to do something completely different.
One morning at breakfast, Ruth encouraged me to contact Aspire Physical Recovery Center, about 10 minutes from where we normally met for church, and ask them if we could provide a worship service for their guests. Ruth works full-time for a fairly large church, and folks had come there looking for churches who could help them provide worship. But the larger churches have their pastors leading the various Sunday morning worship times, and are not as "portable" as we are. So Ruth knew the need was there. When I contacted them the program director's immediate response was yes! "How did you hear about us?" she said. "I have been calling churches all around our area to see if they could come and do a Bible study or a church service. Any day of the week would be fine."
That conversation took place in November 2015. We had been paying $750 a month in rent at another church. Since we would be providing a service for them, we would not have to pay any rent! So we bought an electric keyboard and speakers—basic things we would need. We also purchased a fold-up table-top lectern, which would work well. The activity room where we meet for church had tables and chairs, and we are allowed to store the equipment we bought in the activity room closet.
We held our first church service there in December 2015 from 10:30 – 11:15 am. It's very casual as some who attend come in wheelchairs or are on walkers. Some are full-time residents and others are there for a few weeks recovering from strokes, heart attacks, surgeries, etc. They are mostly older folks—like us, so we can relate. We usually open the service with two hymns, then have intercessory prayer, a reading of an inspirational poem by our 91-year-old member, another hymn, scripture reading, a 20 min sermon, closing hymn and prayer. We are blessed to have a young woman who does beautiful PowerPoint graphics for the hymns and sermons.
We now have about double our attendance (33 this past Sunday). Often family members come with the patients, so we are privileged to serve them as well. The folks seem to love having the scriptures up on the screen, so they can follow along. We stay seated while singing so that those in wheelchairs can still see. This past Sunday we had communion, and they appreciate being able to participate in that. The feedback from the patients and their families has been incredibly encouraging. We have had folks from a variety of denominations—Catholic, Methodist, Episcopal, Baptist, you name it! Since the first of this year we have had about 140 first-time visitors!
One family member was so inspired by what we were doing that he sent us a check for $500! We do not take up an offering, but we have a basket out on the table where our members bring their donations and occasionally guests will give a little. But we don't want them to think we're after their money. We view what we are doing as an outreach ministry. Our small congregation "came to life" in serving others. Their attendance became more regular!
It's wonderful not to have to pay rent or maintain a building! We continue to do what we were doing before, such as our annual shoebox ministry, supporting other charities and denominational ministries. We did have to discontinue our discipleship class that we were having prior to worship, but the benefit of serving others far outweighs that small sacrifice. Our members connect with the visitors and some of them become "regulars" who are with us from week to week.
It's something like a "parachurch" type ministry, and I think that many of our smaller churches might be able to do something like this. It's different, of course, from planting a new church with the anticipation of growing a local church congregation. But when you see how these folks appreciate the chance to worship the God they love, it feels very rewarding. The need is great, because these rehab centers and assisted living facilities are popping up all over. At least they are in the Birmingham area.
We use primarily well-known hymns, because these folks love them. I think it's important to know your audience and what makes a worshipful experience for them. We use some praise songs, also, but try to choose songs people can sing easily. We have our electric keyboard and a bass guitar for accompaniment, and it works beautifully. We've had some interesting experiences. One guest had been a gospel singer and asked to sing for us. One lady asked to sing and sang a capella beautifully.
We love being able to share the good news with new folks every week!