This week's "From the President" is by GCI Vice President, Greg Williams.
Dear Sisters and Brothers: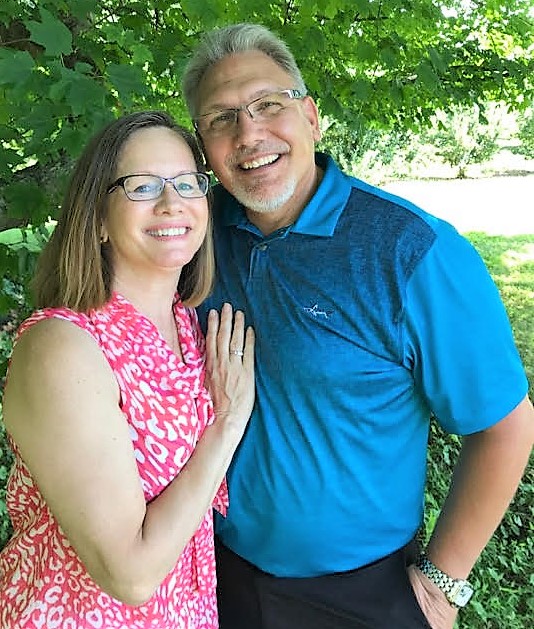 GCI is blessed to be a diverse mix of people who are growing in unity. "Unity in diversity" is God's idea. It is his purpose to make all people groups (with their diverse cultures, ethnicities and races) one family in and through Jesus. For GCI to realize its Healthy Church vision, we must all cherish and make more room for this diversity, while strengthening our unity. It was toward those goals that 52 GCI members from all five GCI-USA regions, gathered recently in Columbus, OH, for Together in Christ (TIC) 2018. The group was a marvelous mix of pastors, ministry leaders, pastoral residents and interns. Voices young and old spoke into the discussions from the vantage point of their life experience and contexts. All the discussions were seasoned with the grace of Christ that has transformed the participants. Below is a picture from the summit (for additional pictures and a video, click here).

My participation at TIC 2018 was largely as an observer and listener. Here are some of the important insights I gleaned:
We need to understand that the love of Christ is the fuel that drives us toward understanding people who are not like us, and then brings about genuine harmony in the relationship. I applaud the TIC planning committee for using 2 Corinthians 5:14 and the verses that follow as the guiding text for the summit.
We need to embrace the reality that God has called us to be reconcilers. As the apostle Paul notes in 2 Corinthians 5:18, we have been given the ministry of reconciliation, which means joining, by the Spirit, with Jesus in his ongoing ministry. To reconcile means to restore relationship. We do this through acts of love, including listening to understand. We move toward reconciliation by offering olive branches and through other ways of being proactive as peacemakers. Reconciliation typically takes time and many patient encounters. Guess where the needed patience, love and peace come from—that's right, from the Great Reconciler himself!
We need to create a culture of small groups. The summit participants were energized by lively small group dialogue. Notice I said "dialogue"—it was not mere chit-chat or surface conversation. But it wasn't argument or debate that results in winners and losers. The dialogue in small groups at TIC was authentic exchange grounded in mutual respect with loving support. The summit participants agreed to be agents of change by bringing this type of dialogue home to their local congregations and other groups. A culture of small groups provides safe places where challenging social topics can be addressed in light of the person and presence of Jesus, and within the intimate circle of the church. That is quite a contrast with the contentious, open-ended exchanges often seen in social media.
We need to learn from each other. We saw a great example of this following TIC 2017 (held in Atlanta) with the birth of Kaleidoscope in Waltham, MA (Boston area)—a fun workshop environment that celebrated the various people groups in that community, allowing each group to learn about one another (click here for an earlier Update report on that event).
Generations Ministries (the sponsor of TIC) plans to continue TIC summits and related events as GCI continues to promote healthy cross-generational, cross-cultural relationships. The participants at TIC 2018 were asked to consult with their Regional Pastor about pursuing similar summits closer to home. GenMin National Coordinator Jeff Broadnax is already working with GCI Regional Pastor Mike Rasmussen and the leaders in his congregation to make Oklahoma City, OK, the site for TIC 2019. Please keep our planning committee in your prayers, asking God to help GCI continue growing as a faithful witness to the kingdom of God (concerning the nature of that witness, be sure to read the third and concluding part in Gary Deddo's essay, "The Church, the Kingdom and Human Government").
We invite you to continue watching the GCI website, Update, and Equipper, for the inclusion of the great variety of faces that make up our church around the world. We truly are a diverse, international communion of grace—unity in diversity. We are GCI!
Together in Christ,
Greg Williams
PS: The next Update will be published on October 10, with Equipper being published on October 3.