Updated 7:00 pm (Central time zone), November 18.
The recent Camp Fire in Northern California and Woolsey Fire in Southern California are the most destructive in years. As of November 18, the death toll from the Camp Fire approaches 80, with over 1,000 people unaccounted for. Thankfully, all GCI members in the affected areas of both wild fires have been accounted for and found safe. The story is different, however, regarding the homes of some members in Northern California.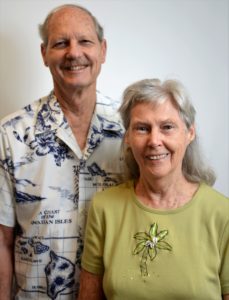 Larry Van Landuyt, pastor of GCI congregations in Chico and Redding, CA, lives with his wife Judy in Paradise, CA, site of the Camp Fire. He and Judy had little more than hours to pack up family photos and important papers before being forced to drive down a road lined on both sides by flames on November 11. Fortunately, they were able to stay with their daughter in Marysville after evacuating, but it was only by November 13 that they found out that their home and two investment properties along with a vehicle had been totally destroyed in the fire. They had just renovated one of the investment homes to sell. It was scheduled to go on the market this week. Below are before-and-after pictures of the Van Landuyt's three homes, with the one they lived in on the left. (Click the pictures to enlarge.)
The home of another GCI member in the area apparently survived the fire, but she will have to remain with family in Corning for the time being. Several former GCI members also lived in Paradise, and all have been accounted for. All our members in Southern California (where the Woolsey Fire raged near Thousand Oaks) are also okay. One member couple's home was in a mandatory evacuation area. Like most everyone in their community, they decided to stay and soak down their home with water hoses. Thankfully, their home was not damaged. Another member couple in a voluntary evacuation area also chose to stay. Thankfully, they too were spared. A single female member was evacuated the first night of the fire and went to a friend's home. She was there only a couple of hours and had to evacuate again. It appears that the homes in her neighborhood were spared.
Please pray for the Van Landuyts and the many others who will need a speedy response from FEMA and other insurance providers. Larry Van Landuyt believes he and Judy will rebuild. For them Paradise has not been lost. To send Larry and Judy a note of encouragement, email them at larry.vanlanduyt@gci.org or post a comment below.