During recent meetings in Charlotte, NC, various GCI leaders who have recently retired, or are about to retire, were honored for their years of service as GCI employees. One of the honorees was Gary Moore, who retired at the end of August from serving as National Director of GCI-Canada.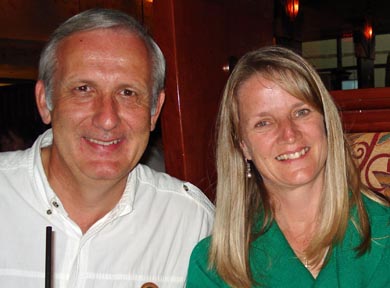 Following graduation from Ambassador College in Pasadena, CA, Gary entered the employed ministry of Worldwide Church of God (later Grace Communion International). Over the next 24 years, Gary pastored WCG congregations in the Canadian provinces of Ontario (including a US church in New York State), New Brunswick, Alberta and Nova Scotia. Then in 1997, Gary left the pastorate to begin serving as GCI-Canada's National Director.
At a celebration of his retirement, Gary mentioned that he feels "blessed and privileged to have experienced the life I have had." He explained that his journey from a legalistic approach to Christianity to one firmly anchored in the grace of God in Christ has been "a wonderful experience." In retirement, Gary hopes to continue serving God and his people as long as he has the energy and health to do so. Bill Hall has replaced Gary as National Director of GCI-Canada.
Thank you Gary and Wendy for the many years of service to GCI!