Ambassador College of Christian Ministry (ACCM) offers a diploma program in Christian ministry that GCI President Greg Williams has endorsed as a core educational standard for GCI ministers around the world. To provide for wider participation in the program, ACCM director John McLean recently conducted training at GCI's Home Office in Charlotte, NC, where several new ACCM teachers were accredited to teach certain ACCM courses. As John noted
To be a teacher of the written word of God is a high calling and privilege, as we work together to focus our students on Jesus, the Living Word of God. By doing so, we are participating in what Jesus is doing to build and grow his body, the church, thus advancing the mission of God to the world.
Those participating in the accreditation training came from Canada, Africa, Mexico, Latin America, USA and the Caribbean. According to John, "they all have excellent qualifications, a real heart for learning and teaching, and evident love for Jesus Christ and our fellowship."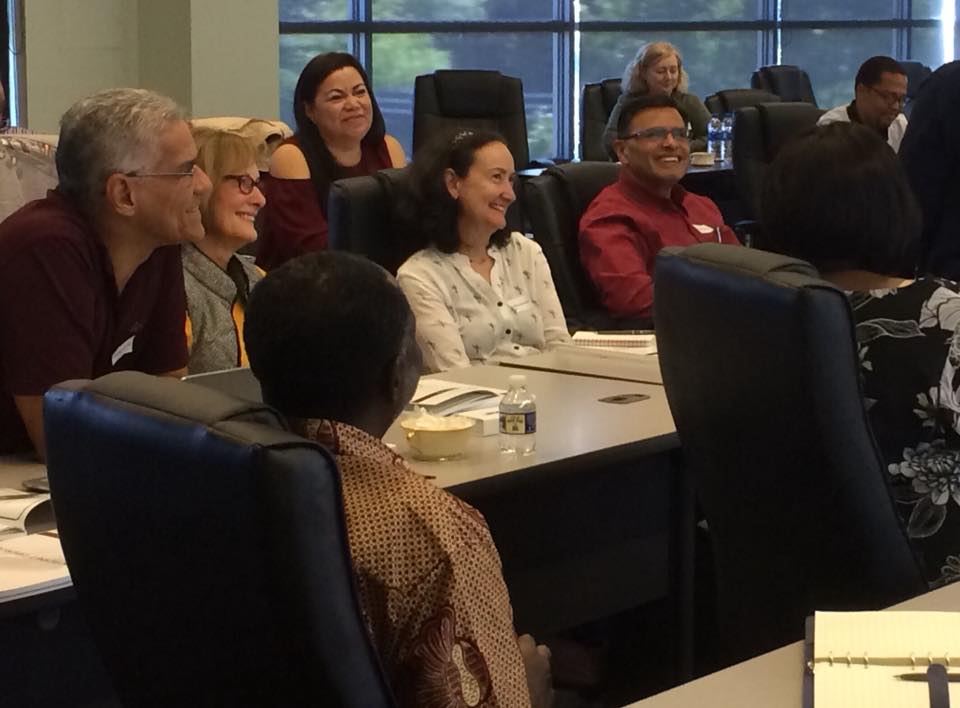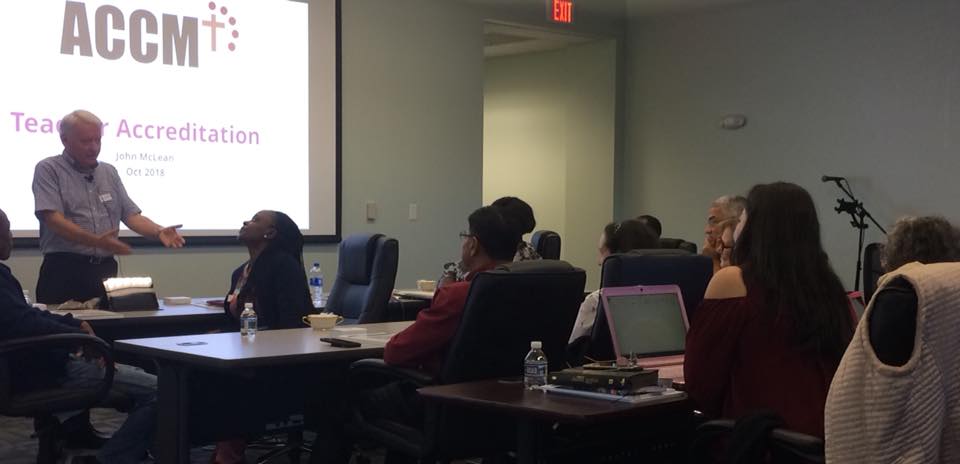 Held over two days, the training courses used an interactive format to encourage group learning. The courses were then augmented by an opportunity for the trainees to facilitate two ACCM Intensives: Jesus and the Gospels, and Christian Leadership.
Here are comments from several of the men and women who were being accredited:
I appreciate this opportunity. Educating and training leaders is the most pressing and urgent need we have in Africa. —Kalengule Kaoma, Africa

It is gratifying to continue learning and to be able to guide others to understand who Jesus is, what he does and to know his life. It is a joy to do so with humility, for the right reasons, feeling the privilege of participating in this work with Jesus Christ. Thank you very much for providing the opportunity to equip us to serve better. —Irma Selena Venegas de Soto, Mexico
Thank you again for the opportunity to participate in ACCM teacher accreditation. I was very blessed to be part of it. I love the ethos of ACCM. The courses are robust, yet accessible. That is something that is personally really important to me, so I am very thankful that an entity like ACCM exists in GCI. I'm looking forward to taking these classes to leaders all over the US with Anthony Mullins. —Cara Garrity, USA

The ACCM teacher certification training was an outstanding laboratory of learning. The ACCM team has created a first-rate Christian curriculum and it was a joy to participate in the courses taught by GCI instructors from around the world. I highly recommend the ACCM educational platform for personal discipleship and for being equipped for ministry. —Anthony Mullins, USA