R.I.P. (Rejoicing in Paradise) Gerald ("Jerry") Bachus.
We were saddened to learn of Jerry's recent death. He died at age 77 after many years of service to GCI in New Jersey as an elder and pastor.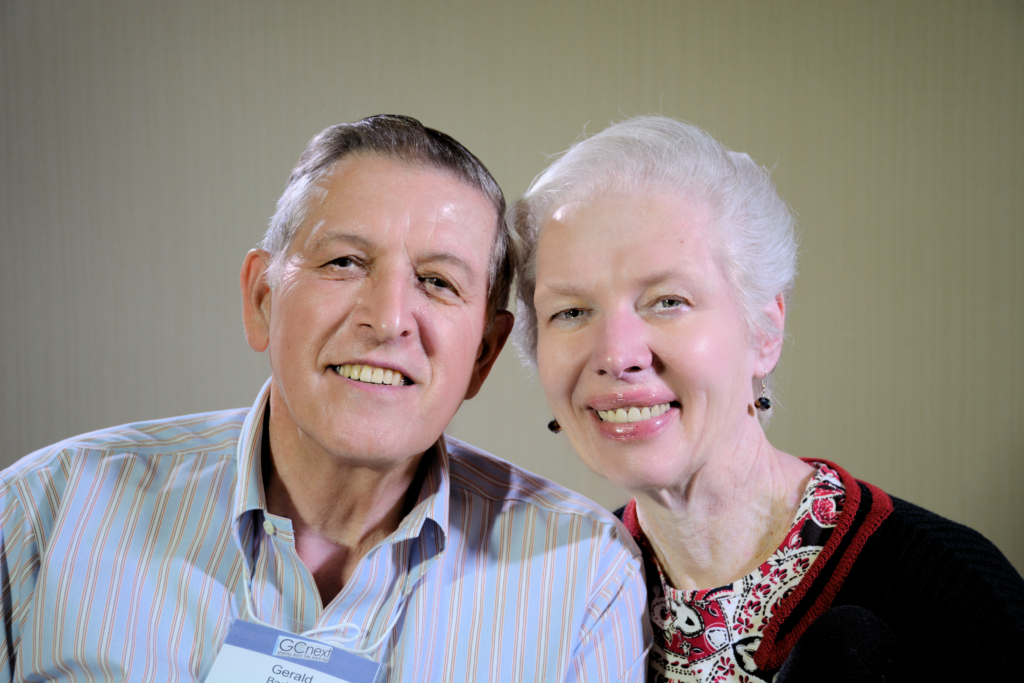 Born in Clifton, NJ, in 1941, Jerry graduated from high school in 1958 then entered the Air Force and was stationed in the Azores. Following honorable discharge, he married Joan Sprick in 1964. Jerry and Joan (pictured together above) enjoyed a loving marriage for almost 50 years. Jerry was employed as a salesman for packaging and paper companies.
Jerry is survived by a son and daughter, eight grandchildren, and a sister. His wife Joan and his parents preceded him in death. A memorial service for Jerry was held on December 3 in Parkesburg, PA. Another is being planned for the spring in New Jersey. For information email Craig (CMBackhus@hotmail.com) or Kym (Kymberlys@verizon.net).
Here are excerpts from an obituary written by Jerry's son-in-law:
I've been involved in the Emergency Medical Services for a large portion of my life and the most dreaded dispatch of all is when you hear your home address come across the airwaves followed by "A Cardiac Arrest!" I want to thank the Oxford Fire Company, Medic 94 of Southern Chester County EMS, and the Pennsylvania State Police for their expeditious response and heroic efforts. They worked tirelessly to revive Dad but God had other plans. We will miss him but we are comforted knowing he is at peace with his soulmate, Joan, who preceded him in death four years prior. I know he's looking down on us now, smiling.