In October, GCI's Champlin and Bloomington, MN, congregations hosted day-long seminars titled "Emotionally Healthy Spirituality—Journey to Maturity." Both Odyssey in Christ seminars were facilitated by Larry Hinkle, Gracie Johnson, and Ron and Rebecca Hickman. The seminars helped participants understand the connection between emotional health and spiritual maturity; the symptoms of emotionally unhealthy spirituality; the nature of our true selves, hidden in Christ; and how contemplative practices lead to emotionally healthy spirituality.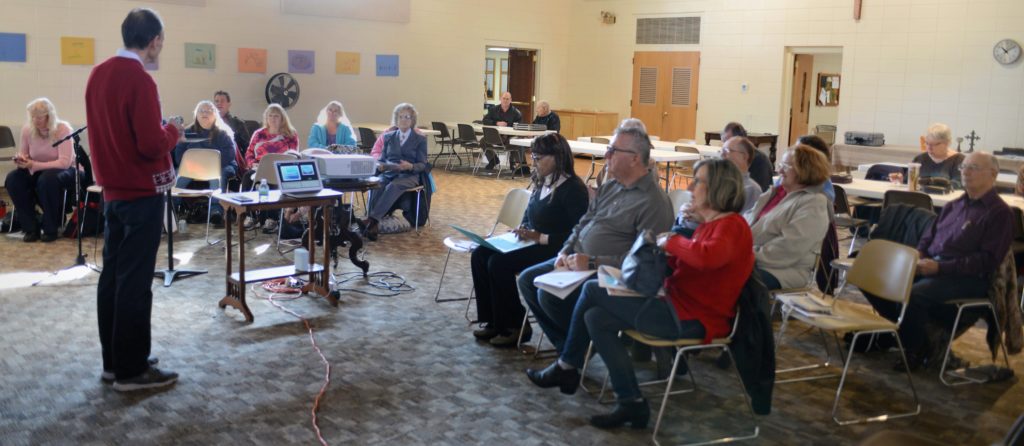 Here are comments from seminar participants:
The seminar opened the way for a closer walk with God.
I learned how God's love is working in peoples' lives.
I learned to take time for inner contemplation—reflecting on inner stress, motivation and the richness of deep feelings.
I learned to be honest/vulnerable with God—knowing who I am by drawing closer to God. I was overwhelmed by his presence and love. The seminar awakened a desire to be intimate with God.
Dr. Hinkle said we were created in such a way that often our bodies (through feelings/emotions) know something before our minds do. He urged us to not ignore these feelings/emotions and take them to the Lord in prayer. He will reveal the source of those feelings (whether negative or positive, recent or buried deep in the past) and bring about transformation and healing. Personal stories from Gracie Johnson, and Ron and Rebecca Hickman showed how this unfolds.
The seminar provided eye-opening insights into past wounds that trigger negative behaviors and hinder growth in emotional maturity. We were challenged to identify feelings that have been stuffed and festering, and given tools to bring those feelings into the light of Jesus' love so that healing can begin.