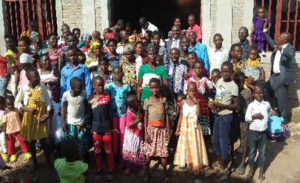 Dear Members around the World
Warm greetings from GCI Burundi, in Jesus name. I hope this report finds you well. The purpose of this report is to let you know our joy as we gave thanks to the Almighty God for providing us an acceptable church hall in Bujumbura-Carama as recommended by the Burundi Government.
Secondly, we extend our gratitude to all who prayed for us around the world, and especially to GCI France for its donation, which helped us construct the church hall. I can't begin to express the depth of my gratitude. You did wonderful work and we shall not forget this good partnership. May God bless you so much.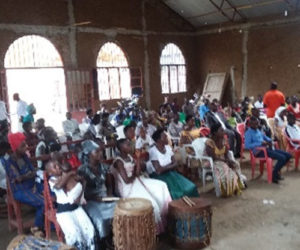 Thanks again for your regular prayers to GCI Burundi. We are a young church ministry, and in Burundi while there are many ripe for the harvest, we need just as many willing servants. Your continuous partnership will help the church of God in Burundi to grow in many ways.
I strongly invite those who are able to travel to visit GCI Burundi many times. May God bless you.
Yours in Christ's service,
Dr. Eugene Sibomana
GCI Burundi Legal Representative
Whatsapp number: +257 75 928 899