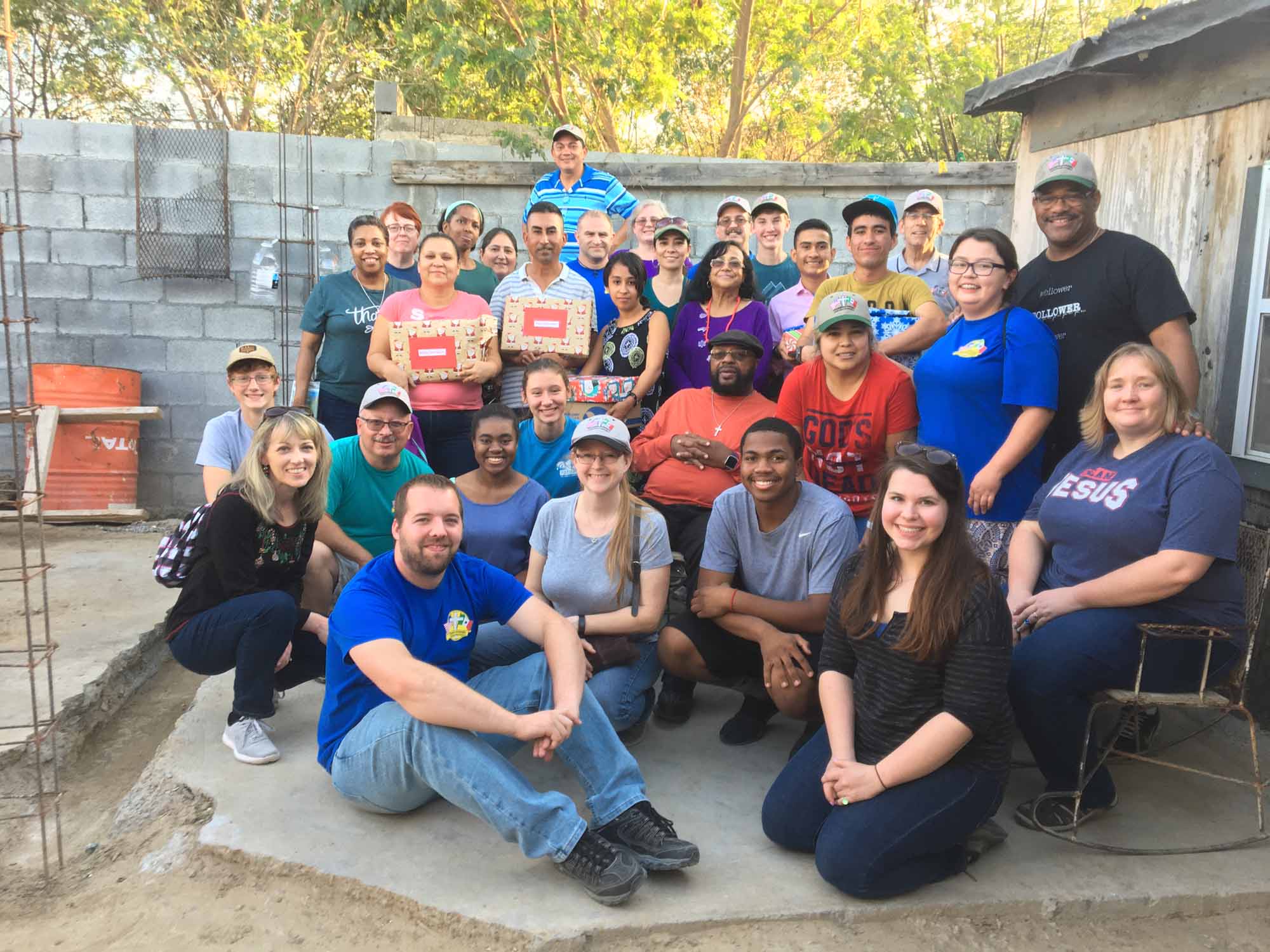 On the Crossing Borders mission trip in December 2019 (our 28th trip into Mexico), Chaplain Steve Solari encouraged all the attendees to look for miracles from God on the trip. Maybe not always sea-parting, disease-curing, raise-from-the-dead type miracles—but miracles nonetheless. Over the 72 hours we were together on the trip, God was actively working in our lives, in the lives of those we served, in circumstances and events all around us.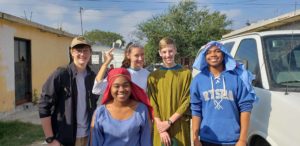 The families to which Crossing Borders gives shoebox gifts are extremely financially poor and live in desperate conditions. Whether there will be food for the next meal is always a concern, having no electricity or running water is normal, and corruption and violence is a common occurrence. But when we see the bright smile of a child as he or she receives a simple shoebox gift, we know that smile is a miracle from God.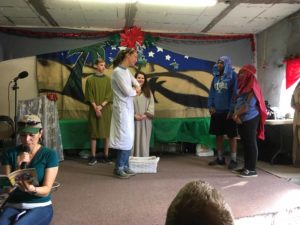 Many of our mission trip attendees do not speak Spanish, and most of those we serve do not speak English. But we find miraculous bonds of communication in facial expressions, hand motions, hugs and the heartfelt desire to share God's love. It is amazing how well we can convey our thoughts and understand others despite the language differences.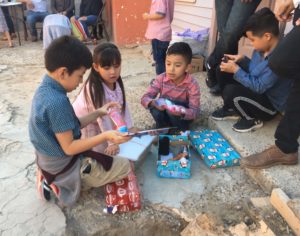 Here's one miracle story: A lady from a church in Texas had material in her closet that she hadn't used, and several weeks prior to the trip she decided to send it to one of the pastor's wives in Mexico. On Saturday the Crossing Borders team delivered the fabric and on Sunday the pastor's wife in Mexico offered for one of the seamstresses in her church to look at the fabric and see if she could use it.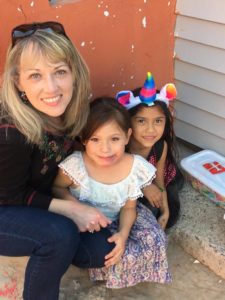 The lady was overwhelmed to find fabric in the box that matched their church's décor. The week prior (during Mexico's National Day of Prayer), the lady felt God telling her to make cushions for the church altar because the ladies were using their jackets to kneel on. She told the Lord she didn't know where she would get the supplies, but if he provided, she would make the cushions. Not only was the box of fabric a perfect match to the church décor, but it was exactly the size she had prayed for as well. This lady had no idea that the fabric was already on its way to Mexico before she even prayed the prayer! In Matthew 6:8 Jesus tells us that "Your Father knows exactly what you need even before you ask him!"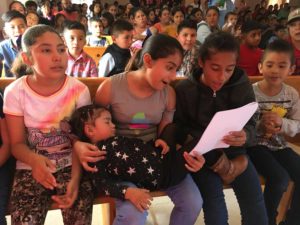 At our first event of the weekend, we were blessed to share the event with two other ministries: A Bible-based youth teaching program and an orphanage with a busload of children. Our Crossing Borders team was able to perform a drama about the events surrounding Jesus' birth, we led in joyful singing, we prepared and fed everyone a hot lunch, we visited with and encouraged several ministry partners, and we distributed shoebox gifts to all the children. There was also a preaching service (by a Mexican pastor) and a call for salvation decisions. A miracle took place in the lives of several young people when they surrendered their lives to Jesus Christ, and we were able to pray for these young converts.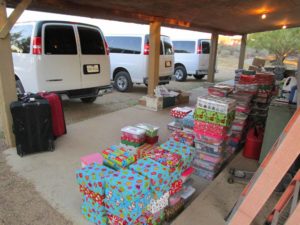 I could tell about other miracles on the trip, such as how we somehow managed to pack 1200 shoebox gifts into our vans; it didn't look possible. Or how our three vans were the last vehicles to cross the bridge coming back into the U.S. one night before the authorities closed the bridge for some reason.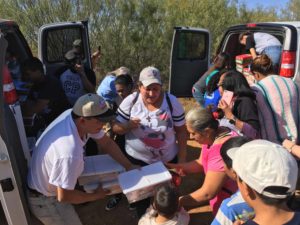 Those of us on the mission trip got to see and hear God's miracles. But many of you reading this report contributed shoebox gifts and/or were praying for the trip. With your support, our attendees were able to participate with the Father, Son and Spirit as our amazing God showered his blessings on everyone involved. Thank you for your prayerful support of Crossing Borders missions! May we all continue to recognize and give thanks for the miracles God performs every day in our life.
Our next mission trip is scheduled for June 20-28, 2020. Info at www.cbmission.org or call 903-746-4463.
In Him,
Lee Berger, Crossing Borders Mission Director