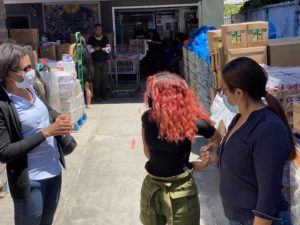 The COVID-19 pandemic has been particularly hard on our city and congregation. All of us have been strained to our limits, yet remain strong in our unity and potential for renewed witness. As we continue to support those who lost loved ones, we are praising God for the lessons learned and committed to reopening and "rebirthing" our congregation to more fully embody the gospel.
During this transition time, we prayerfully embrace our identity as children of God and the Body of Christ and ask where we can be most effective with the Spirit. We need to examine our own hearts first, while not being afraid to embrace the "obligations" our calling, first by showing demonstratively what a diverse and unified congregation active in the community shows about Kingdom living and who Jesus is—awkwardly at times, but intentionally and fearlessly. Our congregation shows that diversity works; a place where racism has no place actually works. The effects of racism and other systemic sins may hold people down, realizing no one is held down in the economy of Jesus and these issues will be changed permanently only in the heart of the Word made flesh.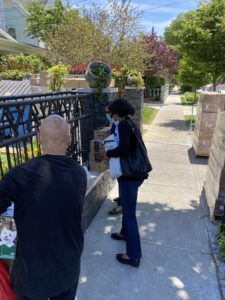 As we waited for a return to "normal" meetings, we looked into the community and renewed our commitment to come alongside "people of peace" already doing the work of justice and restoration in the community. We talked with and made contributions of funds and materials (and later volunteers) to a non-profit, the River Fund, right in our Richmond Hill community that focuses on anti-poverty initiatives, which seeks to help families especially now in the period of confusion and layoffs, schools closed and the resulting despair. They want to battle poverty on the frontline with both individual needs and supporting the family as a whole. We found that they have an effective model to fight poverty in the City to help break the multi-generational cycle of poverty where people may be trapped. Our donations included items they were in great need of during the crisis: surgical masks, sanitizers, feminine products, and pet food, among other items. Our team, led by Florence Emerole, also gathered donations from neighborhood businesses in the effort.
Most important for us is that they welcome our involvement as a church, which could have been an issue for organizations that receive public funding. We were able to contribute communion kits, for example. We realize and they realize that we cannot "end poverty" by ourselves in the community. But we can bring gospel action and hopefully discipleship to those being served here. What this group helped us realize ("opened our eyes") is the effects of poverty beyond what is officially related. More in the community suffer from poverty, material hardship, work-limiting health issues, and lack of access to resources due to language and immigration more than we realized and beyond the official statistics.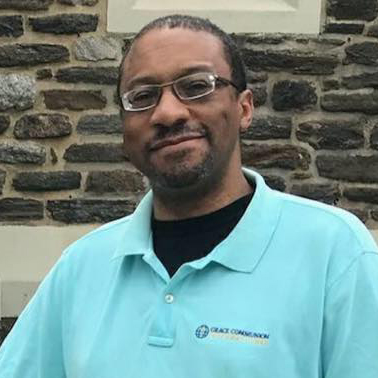 By John Newsom
Pastor, GCI New York City