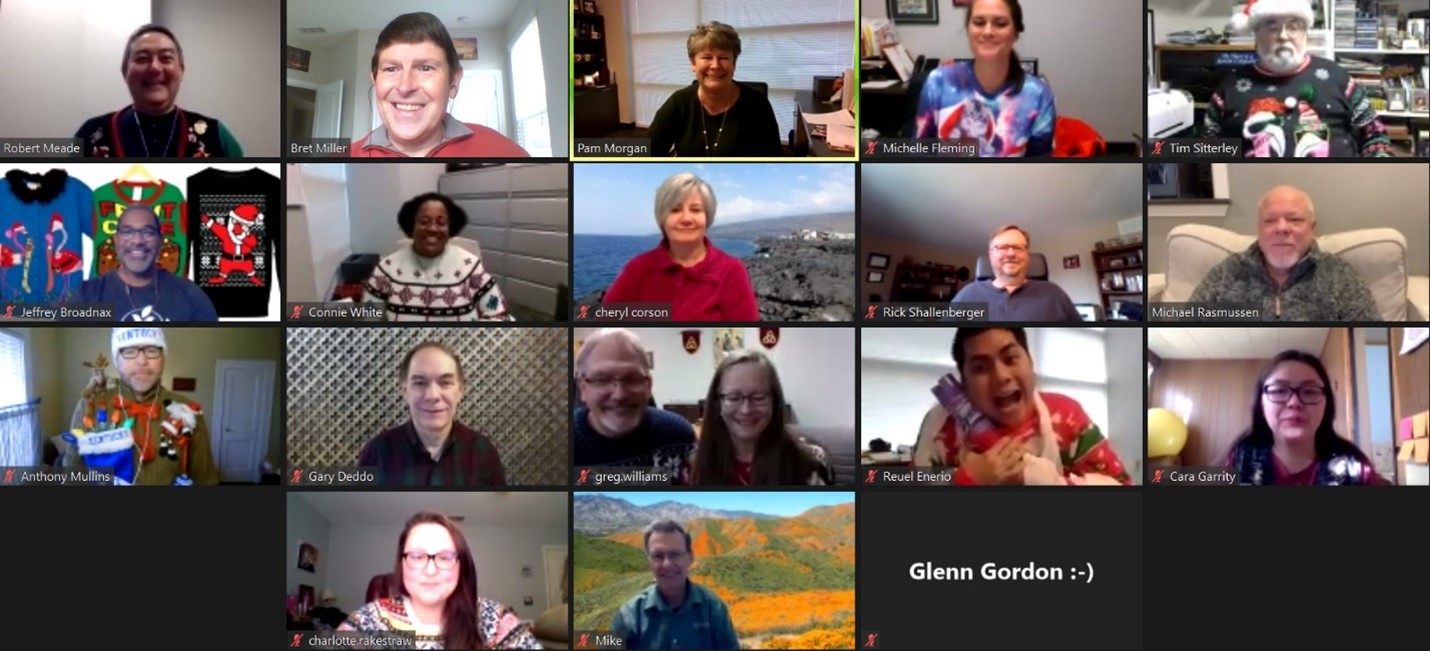 On Monday, December 7th the Home Office employees held an Ugly Sweater Contest via Zoom.
It was great fun having everyone show off their creativity and what they consider "Ugly".
Above is a picture of the entire group. We had a three-way tie for first place. Reuel Enerio, Anthony Mullins and Tim Sitterley.
Congratulations to our winners.