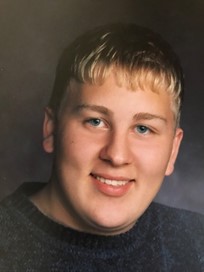 Stephen John Dobritch, the beloved son of Pastor John and Mary Dobritch, died at the age of 35 at the University of Pittsburgh Medical Center on December 26, 2020.
Stephen was an ordained minister in Grace Communion International, a gifted musician and vocalist who served as the worship leader at Word of God Christian Fellowship in Canfield Ohio. He graduated from Austintown Fitch High School and also attended Youngstown State University.
Stephen is survived by his parents, and three sisters Katherine, Theresa and Marianne.
Cards of sympathy and encouragement may be sent to:
John and Mary Dobritch
3312 Starwick Dr
Canfield, OH 44406-8201