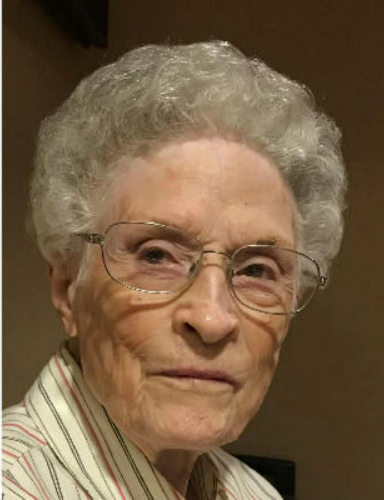 Suetie "Marie" Woods died on March 15, 2022, shortly after celebrating her 93rd birthday. She was a longtime member of Grace Christian Fellowship, the GCI church in Longview, TX. The service was held Saturday, March 19 at Gladewater Memorial Cemetery. Until a few weeks before her death, she enjoyed good health, living independently, and attending church services each week.
Marie had been married to her husband, Adrian, for over 70 years before his death in 2015. She was also preceded in death by her daughter, Ruby Marie Woods Newsom. Marie is survived by grandson Dr. James Newsom and wife Tonya, granddaughter Thelma Kipe & husband Greg, great-granddaughters Lauren Murillo & husband Alex, Madison Newsom, Evelyn Kipe, Victoria Newsom, great-great-granddaughters Kira Munez and Cataleya Murillo.
For more than 6 decades at Grace Christian Fellowship Longview, Marie served cheerfully and faithfully in a wide variety of duties, including being commissioned as a deaconess, as was formerly our practice. For the past 15 years, she performed the important duties of church Treasurer. Her sweet smile, her attention to details, and her heart for service will truly be missed.