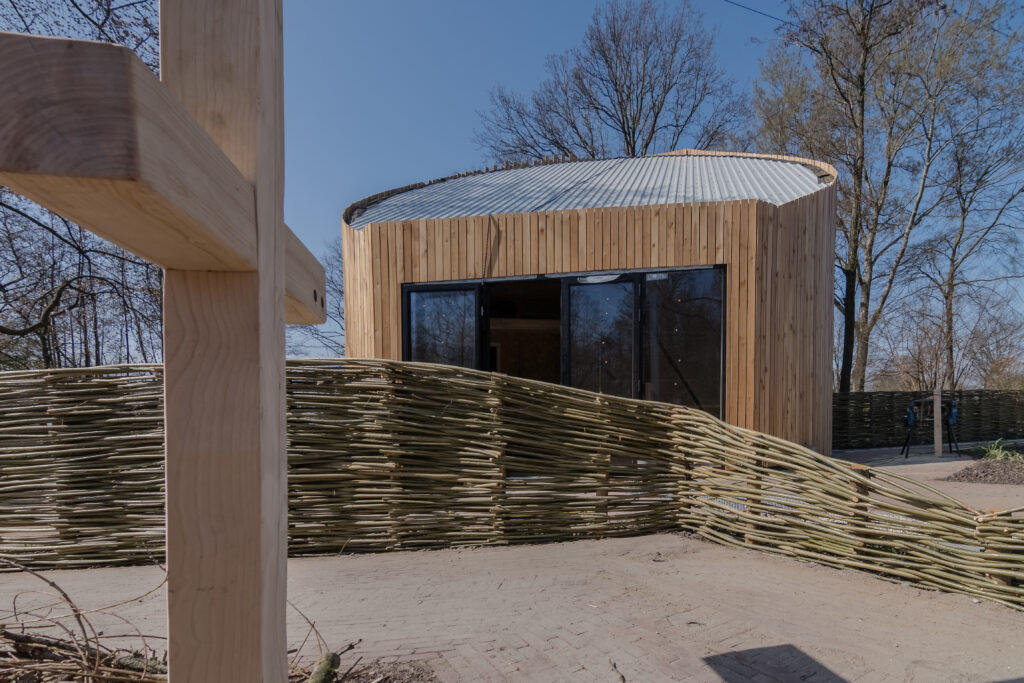 Floriade Expo 2022 is the world horticultural exhibition in Almere, The Netherlands, April 14 – October 9. It is the seventh Floriade in the Netherlands and the 23rd edition of the AIPH world horticultural exhibition.
Working Together Towards a Common Goal
At the Floriade 2022, in our pavilion of Fruitful City, we point out the greatness of creation, which is expressed in our slogan: Attention to God's Creation and Care for Each Other. We strive for this by realizing the construction of a Tiny Church (max 40 persons capacity), a garden with biblical plants and shrubs and crops and medicinal herbs, and a garden with 12 works of art about the fruit(s) of the Spirit. In the garden are several walking routes with questions about creation, nature, and sustainability.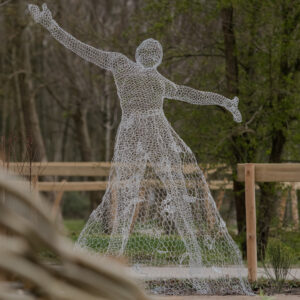 That was the challenge we heard in 2016 when about 20 denominations of Evangelical Contact gathered in Almere to think about the question: do we as churches want to be present at the Floriade 2022? The answer was a clear, "Yes!" 2022 seemed far away then, now it's here! Because I had just lost my job at ING in October 2016 and went into early retirement, I raised my hand to volunteer to participate in the group of 5 people, which later became a board with a foundation form. On the board, I represent the evangelical movement, next to the Protestant and Catholic denominations, and we started working together under the guidance of the Spirit.
My areas of responsibility are the contacts and communication with the artists who made the statues, and the landscape gardener for the construction of the garden. Administratively, I contribute as vice-chairman. I have volunteered to coordinate various presentations and lectures that will take place from various churches on the Tiny Church site over the next 6 months, which is consistent with my past restaurant work experience. We have had setbacks over time. For example, a building permit was not granted, and we came to a standstill. Then it was brought to the Lord in prayer, together with the City Prayer group of Almere. And that gave the breakthrough!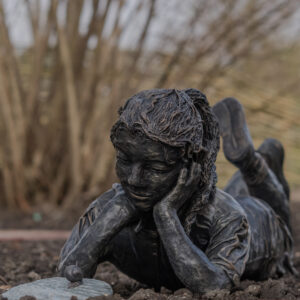 It's been a special experience to be involved in such a project, to be interviewed on mainly Christian radio and TV and newspapers. Most of all, I discovered that I could make a meaningful contribution to such a project, and trust in God to participate, and that my contribution is appreciated. My eyes have been opened to the creativity of the minds of the artists, and I got to know Christians from many different Christian organizations such as the Protestant Church, Green Churches, Platform church and art, Inspiration Gardens at churches and cloisters, Enough to Live. These Christians show an inspiration for creation and sustainability and caring for creation as God commanded Adam and Eve—and all of us. (Revelation 11;18, Genesis 2:15,4-8)
The pursuit of sustainability is set out in presentations at our location. Our Tiny Church is turning with the sun and has solar panels on the roof, so we are independent of electricity supply. Our saying is, "We are turning towards the sun." Someone asked if we are sun worshippers. Our answer was: No, we turn toward the Son of righteousness, Jesus Christ. We follow the true light. We didn't receive any more comments after that!
The Tiny Church, the garden, and the statues were completed for the opening on April 13, when our King Willem-Alexander was a guest. On Easter Monday, various speakers from various churches were represented. Hans de Moei, the GCI National Director of the Netherlands, also attended.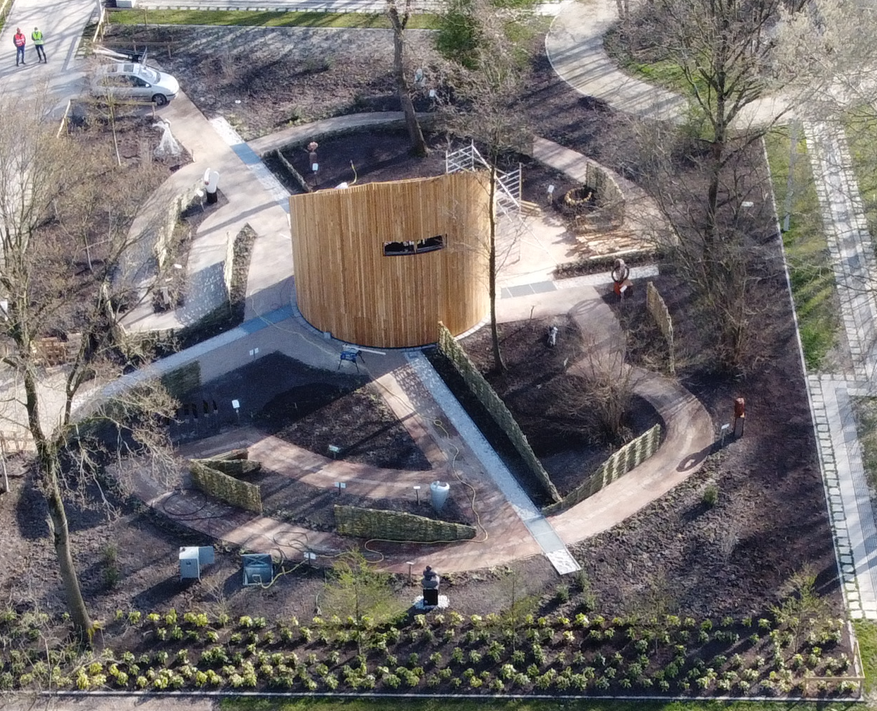 Our main goal is pointing the visitors of our garden installation to spiritual sustainability—that they need the fruit of the Spirit, like love, meekness, self-control, patience, kindness, joy etc.
An estimate of 200 visitors per day will visit Fruitful City and can admire creation and reflect on what spiritual properties a new neighborhood needs to be able to interact well as fellow human beings (Galatians 5 fruit of the Spirit and 1 Corinthians 13). We're hopeful our visitors will realize that we must look up to the God of creation for those needs—hence, the sloping roof of our Tiny Church!
There is a feeling that permeates the Fruitful City: we are not ashamed of God and Christ and proclaim that He is our Creator! Genesis says that God planted a garden with beautiful trees and plants. He just called that to life in a moment, I imagine. And we toiled for years to accomplish the Tiny Church and garden and statues! That's something that keeps you humble, knowing His blessing is undeniably indispensable.
Check it out: Floriade Expo Fruitful City
By Frans Danenberg
Vice-chairman of Fruitful City, pastor of Grace Communion, and member of the National pastoral team Netherlands & Flanders (Dutch area)