As The Snow Flies in GC Kenockee!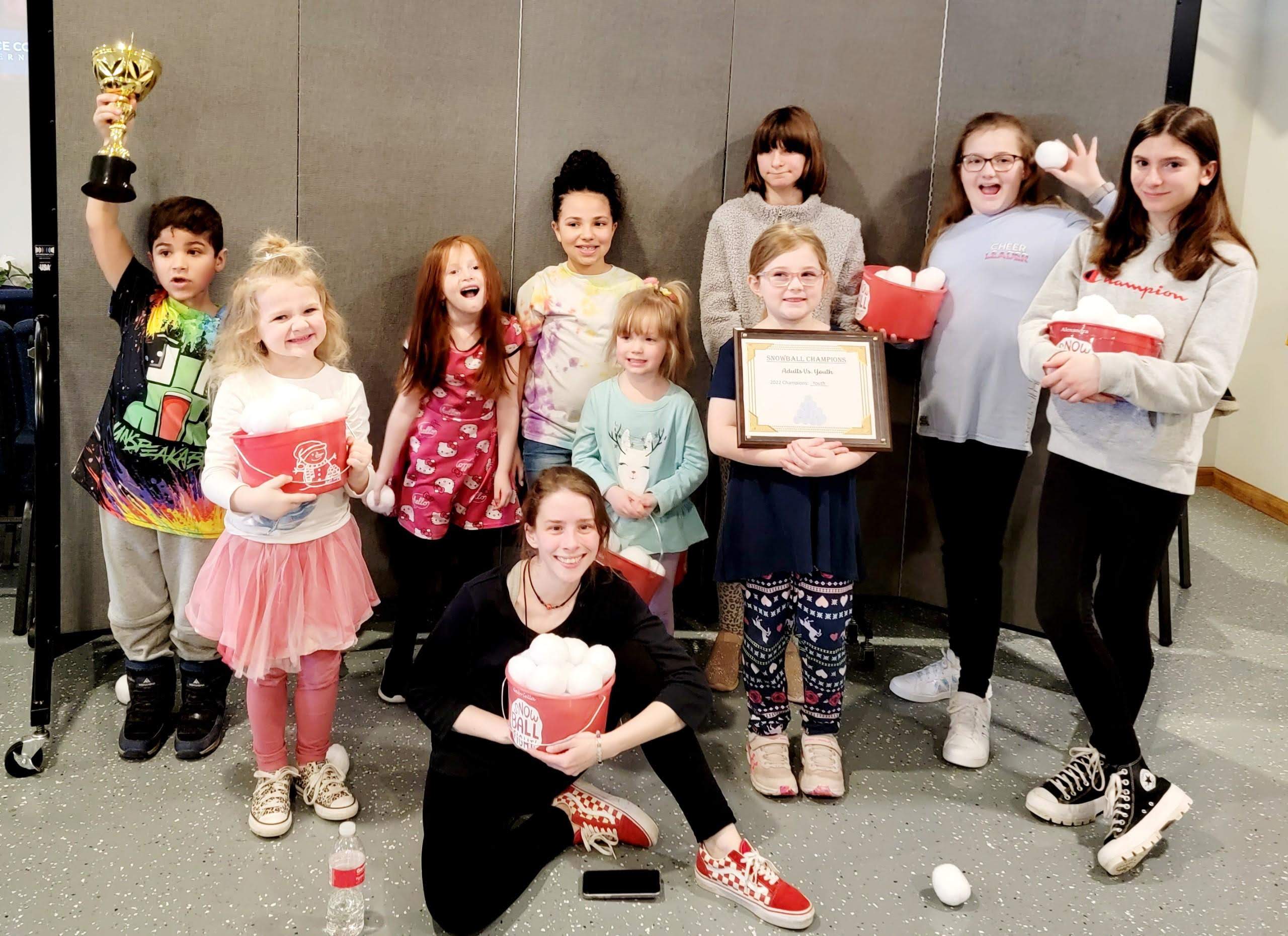 What do you get when you combine laughs, snowballs, victories, pizza, giggles, and a trophy?
You get a Snowball Extravaganza!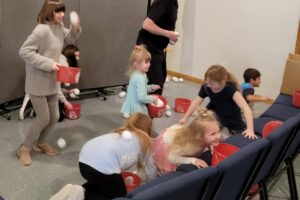 GC Kenockee held a Cross-Generation event (part of the Faith Avenue) to mark the passing of our Michigan winter and to celebrate our youth/adult connections. What better way than to host an indoor snowball competition (cotton snowballs) between the youth and the adults?
The prize? Mostly bragging rights but also a trophy and plaque that we hope to compete for each year, much like the Stanley Cup. Naturally as the anticipation grew each week, there was a build up to the event that included some good-natured jiving (can we say mild trash talking?). The youth were encouraged to invite friends and neighbors, which also made it feel like an outreach event for our Love Avenue.
Judges were assigned to count the number of hits that landed on opponents with the winning team having the least number of hits. It was a time to be a little crazy but all in good fun!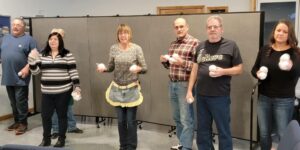 The winners you ask? The youth won the day this time, but the adults are already talking a comeback for next year. So, the buildup begins early, which goes to show just how much fun was had by all. Disappointments and 'wounds' were consoled by a pizza party that followed the Snowball Extravaganza.
The idea for this event was the result of our youth receiving second place in their age group for last year's 'Healthy Church Challenge'. The prize money from that challenge was used to cover expenses.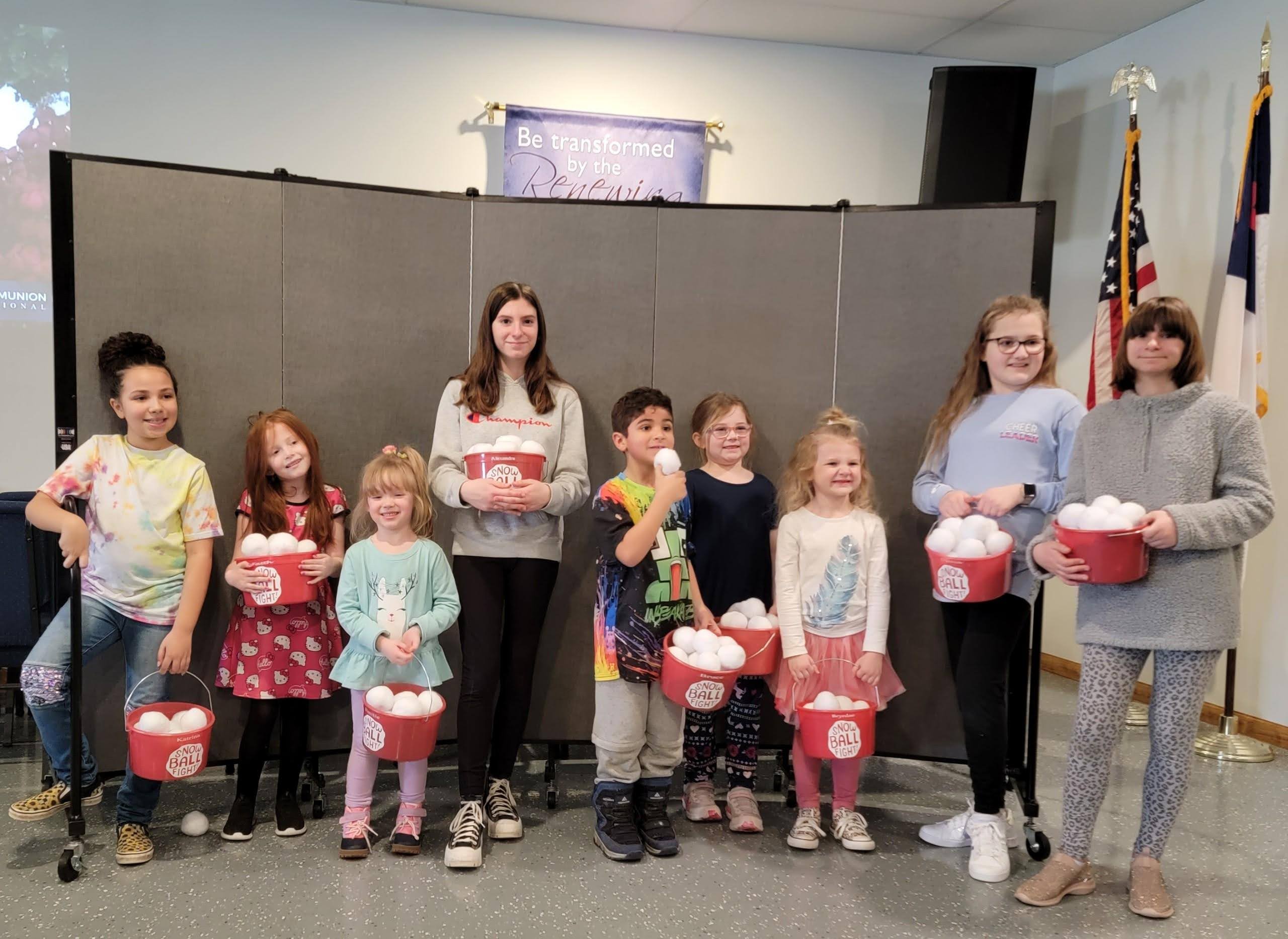 Our youth have begun to plan with the Faith Avenue Champion the next cross-generation event coming soon. But for now, we say so long winter, hello spring, and congratulations to our GC Kenockee youth!
By Kathy Forsyth, Faith Avenue Champion and
Grant Forsyth, Kenockee Pastor