Mr. Grant is the father of Tommie Grant, Jr, pastor of Ladson, SC. We share in their grief and in their hope of resurrection.
The following is the obituary shared with Update from his family.
---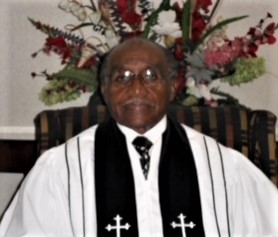 Elder Tommie Lee Grant, Sr., son of the late Archer Keller and Marie Taylor-Stroy, was born November 10, 1930. He departed this physical life on Sunday, July 10, 2022.
Elder Grant attended and graduated from the public schools of Holly Hill, SC. He was married to Josephine (Holman) Grant on December 22, 1949. He became a Union Hill Missionary Baptist Church member at an early age and served as a deacon. Later, he became a member of Grace Communion Ladson, where he was a faithful servant for more than 50 years. Elder Grant served as a pastor until his retirement.
Elder Grant was a businessman, a community leader, and advocate, particularly for the underserved. He had a passion for education and served in various roles, include Holly Hill School Board member and PTA President. He was a skilled tradesman in carpentry and brick masonry. He used both skillsets effectively to help his neighbors over the years. As a foreman with strong leadership skills, he led various teams in both trades to do the same.
Elder Grant is preceded in death by his wife, Josephine Grant, and four children, Johnnie Lee, Robert Lee, Nathaniel, and Joann. He leaves wonderful memories to be cherished by his remaining children, Clara (George) Martin of Summerville, SC; Tommie Lee (Robin) Grant, Jr., of Summerville, SC; Anthony (Valerie) Pelzer of Fayetteville, NC; Rose Marie Hamrick of Summerville, SC; Roger (Tracy) Pelzer of Minot, ND; and Donna Grant of Summerville, SC; and 40 grandchildren, a host of great-grandchildren and great-great-grandchildren, nieces, nephews, other relatives, and friends.
Cards may be sent to
The Grant Family
c/o Tommie & Robin Grant
115 Heritage Lane
Summerville, SC 29483