Join us in honoring Willie Williams, who is retiring as the bi-vocational pastor of GC Madison, MS.
Cards may be sent to:
Willie and Karen Williams
285 Dry Creek Road
Canton, MS 39046-8684
Congratulations, Willie and Karen! We are very grateful to you both for your love and faithful service to the bride of Christ.
We asked Karen and Willie to share their reflections.
---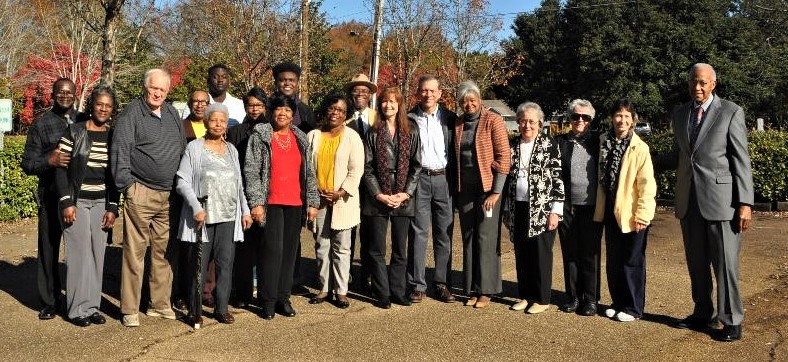 From Karen:
After the passing in 2019 of our beloved pastor, John Novick, my husband became pastor of our congregation in Madison, MS. I believe he handled the challenges well as a bi-vocational pastor. It was a learning experience for both of us as many of our new responsibilities were unfamiliar to us. One advantage we had, however, was the prayers and support of our brothers and sisters in Christ at Grace Communion Madison.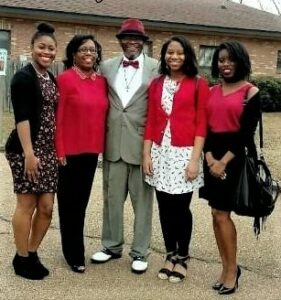 We also had the help of our three daughters. Michelle donated her old computer to use for worship services. Jessica helped us set up the Facebook page for our local church during the pandemic. Kristina worked with the financial team to assist with completing the financial.
Even though our congregation does not have a new pastor to replace my husband, I am grateful that we are able to move forward as a non-chartered fellowship. It is my hope and prayer that we will continue to grow in grace and knowledge of our Lord and Savior, Jesus Christ, as part of GCI and the body of Christ.
From Willie: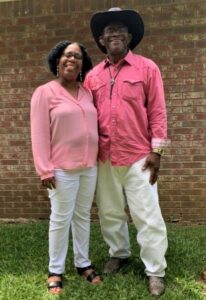 I am blessed by God to have an amazing Christian wife and sister in Christ! And she has been a very big help to me as a new pastor.
Karen is a great mentor to our three daughters, Michelle (son-in-law, Mekael, and our first granddaughter, Mia), Jessica, and Kristina. We are thankful that all three of our daughters are college graduates and have jobs.
My faith journey (a little over 3 years) as a "rookie pastor" has been amazing! It has been a journey with the prayers of the saints of Grace Communion Madison, and help of Jessica and Kristina, and the support of the home office, especially Anthony Mullins, my beloved brother in Christ.
I have been impressed with the deeply detailed resources of GCI. I believe I have grown as a student of the Bible—my favorite book! I will miss preparing sermons every week. I will also miss the warm and loving fellowship of our brothers and sisters on a weekly basis.
My retirement, though bittersweet, will allow more time for the needs of Karen and her aging, ailing parents. It will also allow me more time to relax and walk my dog in the woods. Additionally, I love sports, making walking canes/staffs, and gardening fruit trees, shade trees, and flowers.
Finally, my retirement decision was difficult but necessary. My adjustment to growing old is up to me. It is hard to say goodbye to yesterday.