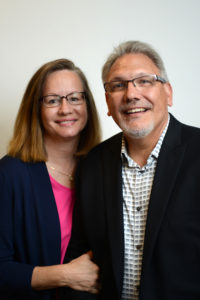 Dear GCI Family and Friends,
I bring you greetings from our six GCI global superintendents. We met for planning meetings after the Denominational Celebration. The group was basking in the afterglow of "Remembering Our First Love in Jesus." Jesus' love was experienced in tangible ways – in the lingering of praise worship, the cacophony of fellowship with brothers and sisters, the celebration of GCS graduates, the inspiration of messages assuring us of Christ's unfailing love, and the crescendo of communion uniting us to our Lord. The level of encouragement and assurance of participation with Jesus was off the charts. We have received many words of appreciation and stories of transformation.
One of the most unique experiences was enduring three fire alarms. Two alarms on Friday afternoon and one early Saturday morning (1:44 am). The early morning drill could've easily caused attitudes to flare and turned into a deeply negative experience for our attendees. However, during the fire drill, we saw members helping others, especially the elderly and those with mobility limitations. Then once outside, several service-minded members brought chairs outside and water to drink on the humid night. We were a sight in our various versions of sleeping attire, and yet the spirit was light and good-natured. The love of Jesus was experienced.
One man staying at the hotel for a family reunion was in tears on Saturday morning as he stood in the breakfast line and recounted his early morning experience. He was having chest pains and the paramedics were going to transport him to the hospital. Thankfully the chest pains stopped, and he was able to stay at the hotel. His experience watching our GCI brothers and sisters in action, helping so many, made an impact on him. He said that he saw heaven in action that early morning; the church was being the church. Sunday afternoon, we saw him again, this time he was wearing his pastor collar. Yes, unbeknownst to us he was a pastor and had just preached a sermon to his members in the hotel about what he had witnessed early Saturday morning. Thank you to so many for being GCI.
Read More