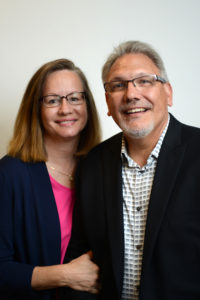 Dear GCI Family and Friends,
If our GCI culture is sourced and shaped by our central personality, Jesus, then for all practical purposes we are ambassadors of Jesus.
What do you think of when you hear the word ambassador? Does your mind think about a politician, or a diplomat who represents our nation in a far-off land? Does it feel overwhelming? Perhaps you think that's just not me. But maybe it is you.
When we read Paul's words in 2 Corinthians 5, we realize he is stating our ambassadorship as a matter of fact.
So, we are ambassadors for Christ, since God is making his appeal through us; we entreat you on behalf of Christ, be reconciled to God. (2 Corinthians 5:20 NRSVA)
Because we are new creations in Christ (verse 17), and he resides in us, the natural flow is that we are his earthly representatives. We are in the mix of the reconciliation ministry of Christ.
A strong parallel thought to being Christ's ambassadors is that Jesus came in the flesh, and in his public ministry he continuously and persistently announced his eternal kingdom (Mark 1:15). In Luke 17:21, Jesus indicated that he had inaugurated the kingdom of God by his presence — the king is among them. Since the days of John the Baptist, the kingdom is advancing and breaking in (Matthew 11:11-13). The kingdom has a here-and-now dimension that we need to tap into. I call this the kingdom culture.
Read More