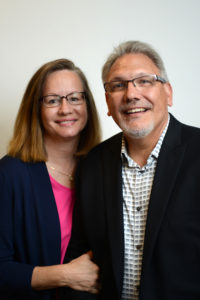 Dear GCI Family and Friends,
If you are like me, you get saturated with media that is filled with stories promoting prideful self-centeredness, willful hate, destructive violence, and all forms of godlessness. Australasia Superintendent, Daphne Sidney introduced me to the term "learned helplessness." It is a wearing down over time that leads to hopelessness and despair. You and I are prone to it also.
One of the most beautiful parts of the Sermon on the Mount is a section we call the Beatitudes. It paints a picture of hope and restoration. But it's also a passage that can be wrongly interpreted. It is vital to know how to read this with Christ's intended meaning. We need "ears to hear."
Allow me to begin with a couple of wrong postures.
Us and Them
"Us" means we see ourselves as the disciples gathered on the hillside, eager learners at the feet of Jesus. "Them" are the ones who revile and persecute us; the ones who aren't pure, who break the peace, the unmerciful. We have embraced a worldview of good guys and bad guys and inserted ourselves into the good guy category. (Imagine a loud buzzer sound to indicate, "wrong answer!")
The real answer here is "us and him." We may be sitting on the hillside, but which one of "us" is humble, merciful, pure, and seeking the good for all? That one would be Jesus, and him alone. "Us," all of humanity, have sinned and fallen short of the glory of God (Romans 3:23).
It is only Jesus who has fulfilled the beatitudes, and get this, you and I are "blessed" because he has.
Read More