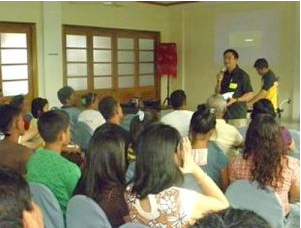 77 pastors and pastoral team members, from all over Mindanao, Philippines, attended a Pastoral Team Conference held on September 3-4. The theme was "Growing Together in His Love."
Conference speakers were Philippine National Director Eugene Guzon, Assistant to the National Director and Metro Manila Area Superintendent Pastor Rex de la Peña, and Pastor Audie Santibañez and his wife Ma'am Rachel of the Crossway congregation.
To read more about this conference, go to http://www.gci.ph/weekly-updates/connect-2011/164-connect-september-10-2011.