In the last issue of Weekly Update it was announced that Dr. Gary Deddo is now working part-time with GCI (going full time in July). Here Gary shares some details about himself, his wife Cathy and their three children.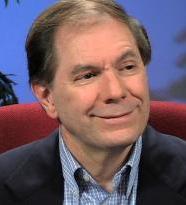 I was born and raised in Glendale, CA, not far from Fuller Seminary— which I attended in the mid '70s. I was nurtured in a Christian family who attended Glendale Presbyterian Church. The Sunday school and youth groups emphasized studying and memorizing the Bible, which I very much enjoyed and found meaningful. But I also had a lot of questions. Not doubting ones, so much, but more puzzles about the faith and how to live it. Many things just didn't seem to fit together in a way that could be lived out. But faith in Christ, conversion, and continual growth in Christ were pervasive themes that I seriously took up, as much as I could at the time.
I became a biblical studies major at Westmont College in Santa Barbara. It was there that I began to get a taste of fully Trinitarian faith primarily from Dr. Ray S. Anderson. He taught at Westmont my last year there and then at Fuller, my last year there. He introduced me to the theology of Karl Barth and Thomas F. Torrance. I knew there was something in their understanding of faith that was fresh, deep, vital, renewing and, well, real! But I couldn't put much of it into words, although I often recognized when preaching or teaching I heard went in a different direction from the path on which these two theologians were traveling. C.S. Lewis also seemed to have a few clues that kept me looking in certain directions for further growth and understanding.
Not sensing a calling to be a local church pastor, I pursued campus ministry, first at Azusa Pacific University, where I was assistant chaplain (to the Dean of Students!) and then, after a couple of years, switching over to InterVarsity Christian Fellowship (IVCF) campus ministry at the Claremont Colleges (in Claremont, CA) for 10 years. It was there that I was invigorated and challenged but was also brought to the brink of burnout in ministry. I had run out of spiritual gasoline.
As I contemplated what to do next, I happened to sit in on James B. Torrance's (T.F.'s brother) extension courses for Fuller. It was there that I knew I should study with JB (as we came to affectionately call him) since he seemed to be on the same spiritual/theological path I was traveling on, just 100 miles ahead. So we (my wife Cathy, our one year old daughter, Linda, and I) packed up and went to Scotland. I went with the idea to ask him every question I could and read whatever he directed me to. Well, I thought it would only take a year. But as it turned out, I had more like three and a half years of backlog and unscrambling to do. And by staying that long and writing up my thoughts (according to a very specific format!) I would come back with a Ph.D. to boot. It was there in Scotland that so many loose ends came together that had been tripping me up for many years and hindering a ministry that was free and joyful.
Upon my return to the USA I took up IVCF campus ministry again, but this time on the opposite coast. I served at Princeton University and Princeton Seminary in New Jersey working with graduate students and faculty for another ten years. It was then I began to teach courses in theology for various seminaries and colleges. I haven't stopped yet.
After ten years in Princeton, I made a shift out of campus ministry over to IVCF's publishing branch, InterVarsity Press. I have just completed 12 years there, now, serving as senior editor, acquiring and developing new books with authors, about 20 per year. So that's a different form of discipleship.
Of course, along the way I have also been active as member of various local churches. (I was ordained in California to the Presbyterian Church USA). So I occasionally preach, do Christian education, marriage counseling and officiate weddings. (Recently I co-officiated at my oldest daughter's wedding.)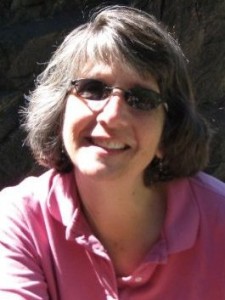 My wife of 30 years, Cathy, also graduated from Fuller Seminary and served in campus ministry with IVCF for a number of years. She also has been very involved in women's ministries teaching and doing intensive Bible study as well as retreats. She hosts a website on which she posts spiritual growth resources for laypersons and those serving in formal ministry. Cathy has led leadership training seminars for small groups and for leadership development in the church context. She has been the guest speaker at numerous retreats on topics ranging from "The Message of James" to "Building Loving Relationships" and "Learning to Worship the Triune God." She and I have served as co-speakers at retreats. She is also currently working towards a certificate in Spiritual Direction at North Park Seminary in Chicago.
Cathy and I have three adult children. Linda is married, lives near Harrisburg, PA and is a hospice nurse. Our son, Greg, is in his senior year of college studying studio art. Our daughter, Krista is in her second year of college. She is planning on pursuing a degree in occupational therapy. Cathy and I co-authored a little booklet, God, the Bible and the Shack (IVP) and years ago the book George MacDonald: A Devotional Guide to His Writings.
Cathy and I look forward to getting to know more of you in the coming months and years as we join you in the privilege of participating in Christ's own ministry through GCI.
Grace and peace,
Gary Deddo