This update is from Sandra Hamilton, a ministry leader in Christ Community Church, one of GCI's congregations in the Cincinnati, Ohio area.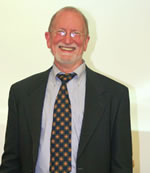 Our congregation conducted its 18th annual Black History Month celebration this February. Our month-long celebration included several events. In one, the featured speaker was Dr. David Fankhauser, one of the 1960s Freedom Rider. Because of his work for racial equality, he was placed for 40 days on death row in a Mississippi jail. Dr. Fankhauser is now a professor at the University of Cincinnati. His lecture to the congregation and guests was informative and the Q&A that followed ignited thoughtful discussion.
The celebration also featured music from Ebony Strings, a group of African-American classically trained musicians from the Cincinnati Consortium of Music. Their performance was an extraordinary gift to everyone who attended. Other highlights were the sacred music of Duke Ellington, the 50th anniversary of the March on Washington, and a tribute to civil rights leader Nelson Mandela of South Africa. The congregation also held its 9th-annual Black History Month dinner dance.Members invited friends, family and the local community to all of these events.