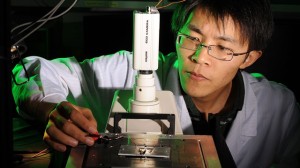 Recently in GCI Weekly Update, we've looked at the related topics of creation vs. evolution and science vs. religion. These topics are being widely discussed and debated in the media.
A recent article in Christianity Today reported on a study of scientists in the United States initiated by the NAE. Whereas the media often portray scientists and Christians as incapable of peaceful coexistence, the NAE study suggests that the two are not as incompatible as one might think. In fact, 2 million out of nearly 12 million scientists are evangelical Christians. Were you to bring together all the evangelical scientists, they could populate Houston!
You can read the CT article at www.christianitytoday.com/ct/2014/february-web-only/study-2-million-scientists-identify-as-evangelical.html.