Long-time GCI pastor Bill Ford retired in June from GCI employment. Bill and his wife Harriet moved from Cleveland, Ohio, to New England in 1993, where Bill served as a pastor, most recently in the Holden and Waltham, Massachusetts, congregations. Bill and Harriet moved back to Cleveland to be near family (some of them are pictured below—Bill is third from left behind the couch; Harriet is third from right on the couch). The family in the Cleveland area includes eight grandchildren (a ninth lives in Las Vegas). Bill quipped, "We're back where we started, a little beat up, but still kickin'!"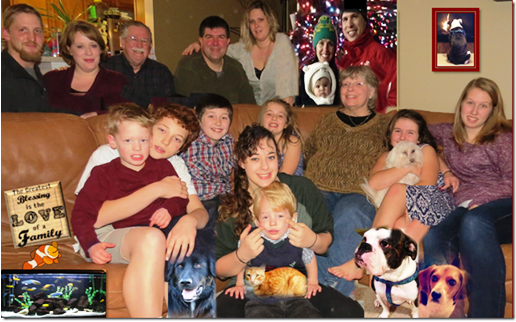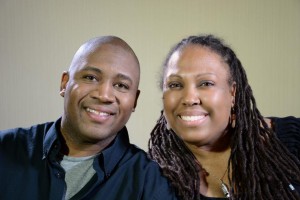 Bill has been replaced as senior pastor in the two Massachusetts congregations by Dishon Mills. In recent years, Dishon and his wife Afrika (pictured at right) have been working to start a new GCI church in the Boston area. Now their focus will be pastoring the Holden and Waltham congregations. Those who were part of the Randolph church plant will join the Waltham congregation as they look toward future church-planting opportunities. Dishon will also continue as the director of GenMin's New Heights Camp located in Connecticut.
Congratulations (and thanks) to Bill and Harriet and Dishon and Afrika.