Here are reports from recently held GCI-USA Generations Ministries sponsored youth camps.
Higher Ground (Tennessee/North Carolina)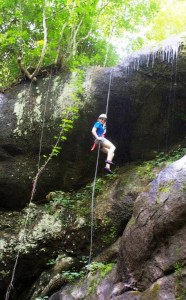 Our new location this year (Camp Wesley Woods) was a huge hit. We had 128 campers (with 30% of them new to camp). They all enjoyed our Superhero theme. Our 52 staff members where heroes in their own right. They added some new activities this year including hiking to a beautiful waterfall, which our teens had the opportunity to rappel over (see picture at right). We also added canoeing and a creek-exploration class.
Having to move camp locations has been a blessing! I was continually reminded this year of how much God wants us to participate with him. We are looking forward to next year—some staff members want to dig deeper into ministry and we already are 100% full for camper registration. Jesus, our Superhero, is doing great things with all of our camps and I'm glad to be a part!
– Higher Ground director, Natalie Sturgeon
Northern Light (Minnesota)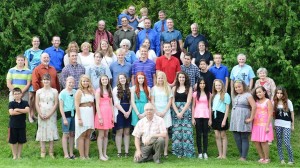 This year, 44 staff and campers (see picture at right) enjoyed a week at the Eagle Bluff Environmental Learning Center. About a third of the campers and staff were first-time attendees. I marveled at the love and dedication shown by the staff members—many made great sacrifices to attend. Our week was packed with activities including high ropes, canning carrots and disk golf. Chapel messages pointed to Jesus, the supreme Superhero.
It was a joy to see so many people flourishing in a loving environment. The excitement and positive experience of this year's camp has many making plans to attend next year.
– Northern Light director, Troy Meisner
YES Camp (Louisiana)
We had an awesome time at beautiful Fontainebleau State Park in Mandeville, Louisiana—experiencing God's work and presence. Our teen camp had 54 campers and our pre-teen camp had 42. Our 45 staffers are some of the best people in the world! Nearly 30% of our campers were there for the first time and we were excited to expand our Youth Leadership Team to include a new camp assistant director over staff, Trinity Thigpen, and new activities coordinator, Anthony Robertson. These two individuals are a blessing from God and the skills they possess are amazing.
This year, we sought to instill in our campers and staff that they, in and through the Superhero Jesus, are all superheroes. Our chapel team did an outstanding job of teaching and conveying the principles of courage and gratitude, so vital in tackling the challenges of everyday life. Other camp activities included family trivia, team-building, womanhood/manhood sessions, archery, tubing, basketball and arts and crafts.
Thanks to everyone who prayed for our success and for the constant support in other ways.
– YES Camp director, Brandon Antwine
Here is a video from the teen session at this year's YES Camp:
(On YouTube at http://youtu.be/MfTB9oH_6lo)
Pathways (Ohio)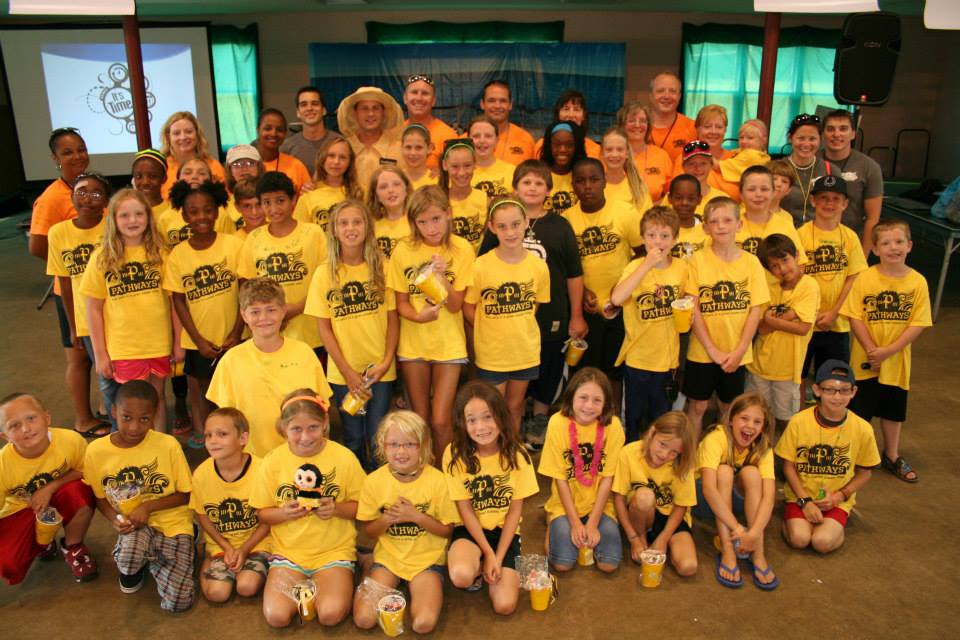 This year Pathways camp had 61 senior campers, 32 junior campers and 8 mini-campers who were served by 72 staff members. Twenty staffers were first-timers; many over age 60.
Pastor Jeff Broadnax served as our camp chaplain, giving chapel messages to the senior campers. Pastor Gary Weldon adapted the standard GCI camp curriculum for use by the junior campers. Dressed as the superhero "Average Man," he used storytelling to bring the message alive for our younger campers.
Camp activities included archery, swimming, dance, team-building, volleyball, inflatables, kickball, laser tag and something called Nine-Square-in-the-Air. The wonderful relationship we have with outside vendors was again evident as the company, Solid Rock Sports (inflatables), waived the fee when it was necessary to make a last-minute schedule change due to inclement weather.
In addition to these activities, our senior campers participated in life-equipping tracks: photography, worship, leadership, survival and missions. Survival track participants learned how to build a fire and shelter and how to collect water. Missions track participants learned about mission opportunities while preparing for our camp's outreach to the surrounding county—35 disadvantaged children joined us as campers for one day.
Please pray for Pathways in the coming months. We have begun looking for a new location.
– Pathways camp director, Aaron Frim
Crosswalk (Oklahoma)
Crosswalk camp is held twice each year (May and November). Attendance last May included 37 junior campers, (22 new to Crosswalk), 42 senior campers (15 new) and 12 mini-campers (six new). There were 72 staff members (16 new). This was in increase of 40 campers above last November. The increase was due largely to the involvement of several GCI churches in the region. The idea of using camp to reach kids, is catching on! The Dallas (central) congregation sent 20 campers and staff. They were led by Joe and Megan Brannen, key Crosswalk leaders who moved recently from Oklahoma City to Dallas, where they are active in ministry at the Dallas (Central) congregation.
– Crosswalk camp director, Mike Urmie