Dear Brothers and Sisters,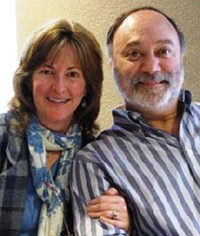 I watched a video recently that parodies a TV infomercial—in this case hawking a fictitious Christian worship CD entitled It's All About Me. The songs on the CD include Lord I Lift My Name on High, I Exalt Me, and There is None Like Me. Funny? Yes, but illustrative of the sad truth that we humans tend to worship self rather than God. As I noted last week in my "Quaffing Grace" letter, this tendency short-circuits our spiritual formation, leading to reliance on self rather than on Jesus, "The author and finisher of our faith" (Hebrews 12:2 KJV).
Sometimes preachers inadvertently help people embrace a wrong approach through messages on Christian living topics like overcoming sin, helping the poor, or sharing the gospel. These topics can be helpful, but not when they focus people on self rather than on Jesus—who he is, and what he has done and is doing on our behalf. It's vital that we help people rely fully on Jesus for their identity, their life's vocation and their ultimate destiny. With eyes fixed on Jesus, they will see what they do to serve God and humanity not as "pull-yourself-up-by-your bootstraps" self-effort, but as real participation, by grace, in what Jesus is doing in his union with the Father and the Spirit, and with all humanity.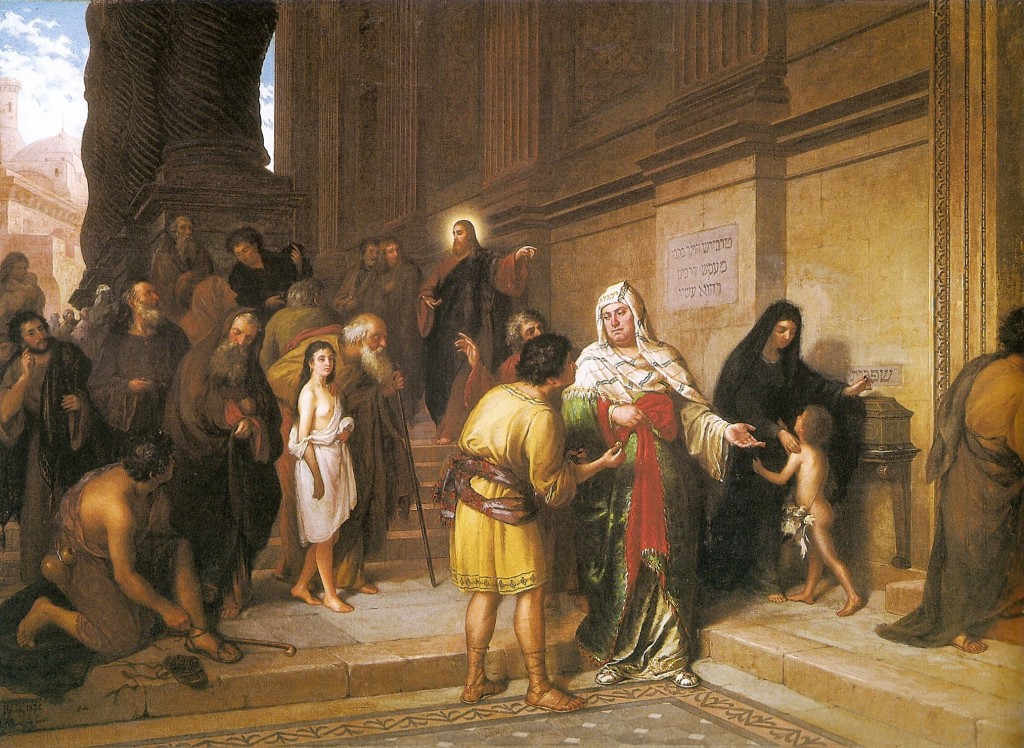 Let me illustrate by sharing discussions I had with two dedicated Christians. The first was with a man concerning his struggle with giving. For a long time he strove to give more in offerings to the church than he had budgeted, based on the wrong concept that giving, to be generous, must cause some pain. But no matter how much he gave (and how much pain he experienced in doing so), he still felt guilty knowing he could give more. Thankfully, his approach to giving changed one day while writing a check for the week's offering. He found himself focusing on what his generosity would do for others rather than on its effects on himself. As this shift in his thinking occurred, feelings of guilt turned to ones of joy. For the first time, he understood a scripture often quoted in offertories: "Each of you should give what you have decided in your heart to give, not reluctantly or under compulsion, for God loves a cheerful giver" (2 Corinthians 9:7). He came to realize that God didn't love him less when he wasn't a cheerful giver, but God loved seeing him experience joy when he was.
The second discussion involved two conversations with a woman concerning her prayer life. In the first she shared that she set the clock when she prayed to be sure she prayed at least 30 minutes. She would cover everything she thought important, but would be dismayed when she looked at the clock and saw not even 10 minutes had passed. So she would pray more, but each time she looked at the clock, feelings of guilt and inadequacy would rise. My comment to her, said in jest, was that it seemed to me that she was "praying to the clock!" In our second conversation she told me that my comment had revolutionized her approach to prayer (for that, God gets the credit, not me). Apparently my off-the-cuff comment got her thinking and she began to just talk with God when she prayed, not worrying about how long she prayed. In a rather short time, she started feeling more deeply connected with God than ever before.
Christian living (including spiritual formation, discipleship and mission) is not about "shoulds" and "oughts" focused on our performance. Instead it's about participation, by grace, in what Jesus is doing in, through and around us. A focus on self-effort tends to result in a self-righteousness that often compares with others or even condemns them, falsely concluding that we have done something to deserve God's love. But the truth of the gospel is that God loves all people as much as an infinite God possibly can. That means he loves others as much as he loves us. God's grace does away with any "us vs. them" approach that exalts self as righteous and condemns others as unworthy.
"But," some might object, "what about people who commit great sins? Surely God doesn't love them as much as he loves faithful believers!" To answer this objection we need only look at the heroes of faith profiled in Hebrews 11:1-40. These were not perfect people—many of them experienced times of colossal failure. The Bible tells more stories about people God rescued from failure than about people who lived righteous lives. Sometimes we misread the Bible as if the redeemed did the work instead of the Redeemer! When we fail to understand that our lives are disciplined by grace, not self-effort, we erroneously conclude that our standing with God is about our performance. Eugene Peterson addresses this mistake in his helpful book on discipleship, A Long Obedience in the Same Direction: 
The central reality for Christians is the personal, unalterable, persevering commitment that God makes to us. Perseverance is not the result of our determination; it is the result of God's faithfulness. We survive in the way of faith not because we have extraordinary stamina but because God is righteous. Christian discipleship is a process of paying more and more attention to God's righteousness and less and less attention to our own; finding the meaning of our lives not by probing our moods and motives and morals but by believing in God's will and purposes; making a map of the faithfulness of God, not charting the rise and fall of our enthusiasm.
God, who is ever-faithful to us, never condemns us when we are unfaithful to him. Yes, our sins grieve him because they hurt us and others, but our sins don't determine whether or how much God loves us.
Our triune God is perfect, complete love—there is no lesser or greater measure of his love for any person. Because God loves us, he gives us his Word and Spirit to enable us to recognize our sin, to confess it (agree with God about it) and then repent—turn away from sin back to God and his grace. Ultimately, all sin is a rejection of grace. Anyone who dies to their (false, old) self, confessing and repenting of sin, rather than justifying themselves, does so because they have received the gracious, transforming work of God. In his grace, God accepts us where we are but never leaves us there.
When we focus on Jesus and not self, we see ourselves and others the way Jesus sees us—as God's children, and that includes the many who do not yet know their heavenly Father. As we walk with Jesus, he invites and equips us to participate in what he is doing to reach out in love to those who don't know him. As we participate, we see with greater clarity what God is doing to turn his beloved children toward him in repentance, helping them put their lives entirely into his care.
As we share with Jesus in this ministry of reconciliation, we learn more clearly what Paul meant when he said that the law condemns but God's grace gives life (see Acts 13:39 and Romans 5:17-20). That is why it's vital that all our ministry, including our teaching about Christian living, is done with Jesus, in the power of the Spirit, under the umbrella of the grace of God.
Staying focused on grace, Joseph Tkach