Dear Brothers and Sisters,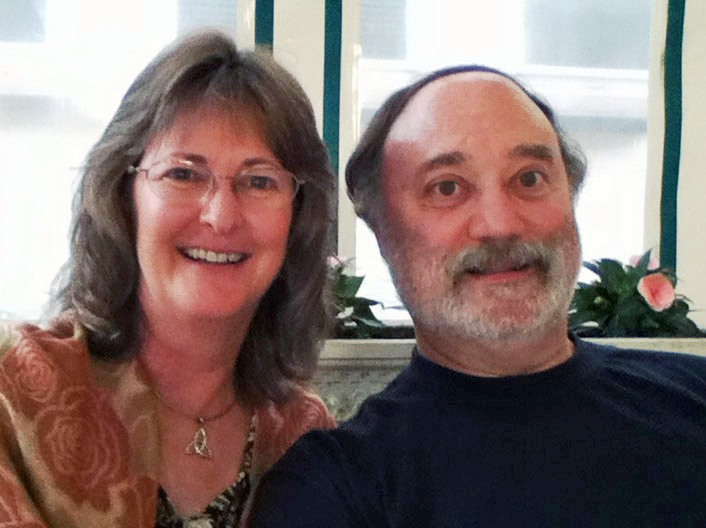 In a GCI Weekly Update letter on LGBT issues, I noted that singleness should be viewed as a spiritual gift. In this letter I'll develop that thought further, beginning with the related topic of Spirit-anointed humanity. As noted by the apostle John, Jesus was given the Holy Spirit "without limit" (John 3:34). By the Spirit's power, Jesus performed the miracles we read about in the four Gospels. Those miracles were a testimony both to the Spirit's power and to the fullness of the godhead in Christ. A.W. Tozer put it this way:
While our Lord Jesus was on earth, he did not accomplish his great deeds of power in the strength of his deity. I believe he did them all in the strength and authority of his Spirit-anointed humanity (Jesus, Our Man in Glory).
While remaining eternally one with the Spirit in his divinity, Jesus was "filled" with the Spirit in his humanity. On our behalf, Jesus had the Spirit in a human way so that we, mere human beings, could have the Spirit dwelling within us. As we follow Jesus, our human spirits are joined to the Spirit-anointed humanity of Jesus.
Thus the new life we have in Christ is from the indwelling Spirit, who then gifts us for ministry with Jesus. Paul explains this gifting in 1 Corinthians chapters 12-14, where he exhorts Christians to eagerly desire spiritual gifts (Greek: charismata), which are given not for personal benefit, but to build up the body of Christ. Even though some gifts are more visible than others, all are needed for the proper functioning of the church in its mission to the world. The charismata of singleness is one such gift, and a vital one at that.
Unfortunately, many have not recognized singleness as the gift from God that it is. It is often wrongly reasoned that since marriage is a blessing from God, being single must not be a blessing. Some go so far as to state that it's contrary to God's will to remain single. Can you imagine how this wrong-headed message is heard by those who remain single, either by choice or for other reasons (such as needing to leave an abusive marriage)? The reality is that singleness and marriage are both gifts from God, though these gifts (like all spiritual gifts) are not permanent, personal possessions. Marriages end, and widows and widowers, now single, are also gifts of God to the church (my dad often referred to a group of widows he served as his "prayer warriors").
When we are in a relationship with the Lord, we are able to find purpose and contentment in all the circumstances we face (excluding those that contradict God's holiness), knowing that God, who is ever-faithful and full of grace, gives us all we need. Being content does not mean being free from unfulfilled desire. In Christ, all our desires are being redeemed, transformed and reordered. But as we look to Christ daily, and seek to serve others in his name, we find that his grace is indeed sufficient for the day. We are content in him and in being channels of his grace as members of his body, the church.
Note how Paul addresses his own singleness as a spiritual gift from God:
I wish that all of you were as I am. But each of you has your own gift [charismata] from God; one has this gift, another has that. Now to the unmarried and the widows I say: It is good for them to stay unmarried, as I do (1 Corinthians 7:7-8).
Here Paul identifies singleness and marriage as God's gifts. Given the circumstances of that time, Paul favored singleness, but he noted that both singleness and marriage bear witness to God's purposes and faithfulness. Though careful not to denigrate marriage (as some in Corinth were doing), Paul wanted the church as a whole, and unmarried persons in particular, to understand the benefits of remaining single:
I would like you to be free from concern. An unmarried man is concerned about the Lord's affairs—how he can please the Lord. But a married man is concerned about the affairs of this world—how he can please his wife—and his interests are divided. An unmarried woman or virgin is concerned about the Lord's affairs: Her aim is to be devoted to the Lord in both body and spirit. But a married woman is concerned about the affairs of this world—how she can please her husband. I am saying this for your own good, not to restrict you, but that you may live in a right way in undivided devotion to the Lord (1 Corinthians 7:32-35).
In honoring marriage in the church today, we often forget (or even dismiss) what Paul says about singleness being a special gift from God. That is a mistake we need to avoid.
When Jesus, in Matthew 19, conversed with his disciples about marriage, divorce and singleness, he used the term εὐνοῦχος (eunoúxos), which figuratively means someone who voluntarily chooses a life of sexual abstinence (when used in the literal sense, the word refers to one who is castrated). This Greek term is translated as the English word eunuch, and refers to those who cannot produce children, as well as those who remain single due to life circumstances. Note this exhortation from Jesus:
Not everyone can receive this saying, but only those to whom it is given. For there are eunuchs who have been so from birth, and there are eunuchs who have been made eunuchs by men, and there are eunuchs who have made themselves eunuchs for the sake of the kingdom of heaven. Let the one who is able to receive this receive it (Matthew 19:11-12 ESV).
Like Paul, Jesus viewed singleness as a gift—something that "given," that some are able to "receive." For Jesus, singleness is a gift that some in the body of Christ are able to receive for the sake of unencumbered service to the kingdom of God.
We've all witnessed the giftedness of those who, being single, are able to serve others, taking on extensive responsibilities in and outside the church because they don't have the same responsibilities as those who are married and raising children. I'm not suggesting we take advantage of those who are single—far from it. My intent is to bring attention to the unique ways a single person can use his or her gifting to serve not themselves but serve God and his church. Such selfless service is not a natural occurrence (singles can be just as self-centered as marrieds!). Selfless giving comes from the Father who loves us and by his Spirit strengthens us and sets us free to up-build the body of Christ and bear faithful witness to the world.
I've been personally blessed by many adults who, remaining single, have dedicated their lives to serving others as prayer warriors and in countless other ways. We thank God for the gift of singleness, just as we thank him for the gift of marriage and the many other gifts by which he builds up the church for its ministry with Jesus to the world.
Praising God for his gifts,
Joseph Tkach