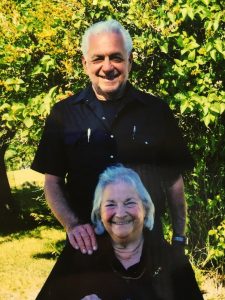 Richard Morgan, husband of Edythe Morgan and father to GCI Treasurer Mat Morgan and his brothers Tim, Tom and Mark, died peacefully on January 19 surrounded by family after a battle with cancer. Richard was known for his strong character, hard work, honesty and ability to fix anything if he put his mind to it. He was a veteran who served in the 11th Airborne division and the 187th Airborne Combat Team in Korea.
Richard is survived by his wife of almost 61 years, his four sons and their spouses, eight grandchildren and twelve great grandchildren. A new great grandson was born the same day that Richard passed, making for a bittersweet day.
Mat sends his thanks to all who have sent prayers and well wishes. He says that the family looks forward to seeing Richard again in the fulness of God's kingdom.
Cards may be sent to:
Edythe Morgan
1203 East Mountain View Ave.
Glendora, CA 91741