Dear Brothers and Sisters,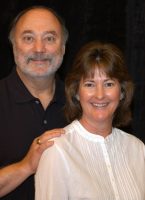 My thoughts turned to some of the themes of science fiction when I learned of the discovery of an earth-like planet named Proxima Centauri b, orbiting a red star named Proxima Centauri. It's not likely we'll be able to find extraterrestrial life on Proxima b (given that it's over 25 trillion miles away!), yet people will continue to wonder if there is human-like life beyond Earth. Well, the disciples of Jesus did not have to wonder—they personally witnessed the Lord's ascension, and thus knew with certainty that the man Jesus now resides bodily beyond Earth in a place Scripture calls "heaven"—a place above and beyond the visible "heavens" of what we call the universe.
It's important to know that Jesus Christ, who is fully God (the eternal Son of God), remains fully human (the now glorified man Jesus). As C.S. Lewis noted, "the central miracle asserted by Christians is the incarnation"—a miracle that continues forever. In his divinity, Jesus is omnipresent, but in his continuing humanity he now resides bodily in heaven where he serves as our High Priest, awaiting his bodily and thus visible return to planet Earth.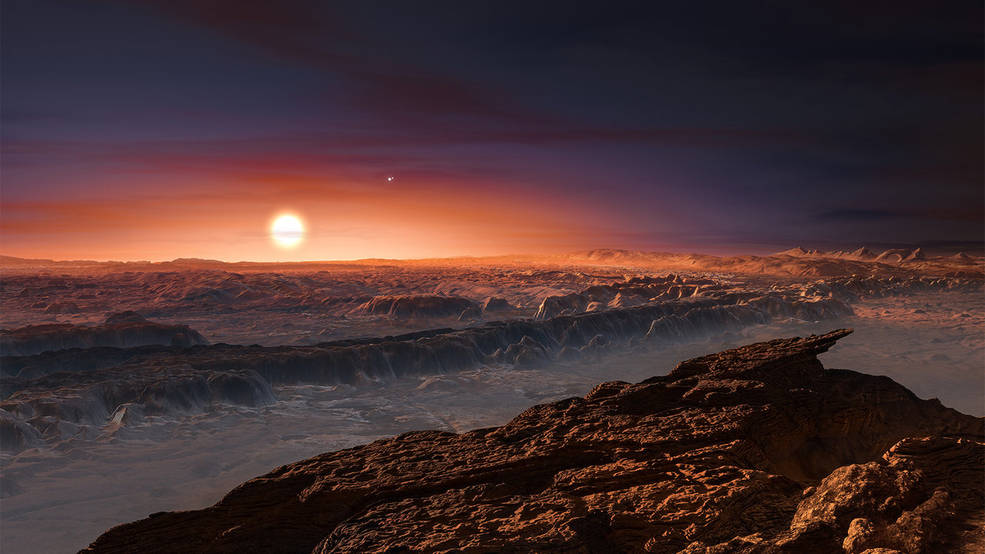 This God-man Jesus is Lord of all creation. As Paul tells us in Romans 11:36, all life that exists is in, for and by him. As John says in Revelation 1:8, Jesus is the "Alpha and the Omega," who "is and was and is to come." And as Isaiah 57:15 declares, Jesus is "the high and exalted One" who "lives forever."
The exalted, holy, eternal Lord Jesus Christ is executor of his Father's plan to redeem the world. Note the important statement about that plan in John 3:17: "God did not send his Son into the world to condemn the world, but to save the world through him." Those who say Jesus came to judge, in the sense of condemning or somehow punishing the world, are simply wrong. Those who divide humanity into two groups—one predetermined by God to be saved, and the other predetermined to be damned—also are mistaken. When John (perhaps quoting Jesus) says our Lord came to save "the world," he is referring to all humanity, not just a predetermined part. Note these other verses:
"The Father has sent his Son to be the Savior of the world" (1 John 4:14).
"I bring you good news that will cause great joy for all the people" (Luke 2:10).
"Your Father in heaven is not willing that any of these little ones should perish" (Matthew 18:14).
"God was reconciling the world to himself in Christ" (2 Corinthians 5:19).
"Look, the Lamb of God who takes away the sin of the world" (John 1:29).
Yes, Jesus is Lord and Savior of the whole world and, indeed, of all creation. That's Paul's point in Romans 8 and John's point throughout Revelation. What the Father has done through the Son and in the Spirit cannot be broken into parts. As noted by Augustine, "the external works of God [towards creation] are indivisible." The Triune God, who is One, works as one. His will is one and undivided.
Unfortunately, some people teach that Jesus' shed blood redeems only those God decreed to be saved. The rest, they claim, were decreed by God to be condemned. This understanding says, in essence, that God has a divided will and purpose for his creation. But there is no Bible verse that teaches that idea, and any such assertion misrepresents and ignores the key to it all, which is an understanding of the nature, character and purpose of the triune God revealed to us in Jesus.
If it were true that God is equally predisposed to save and condemn, then we would have to conclude that Jesus did not accurately represent the Father, and therefore we are not able to know God as he actually is. We would also have to conclude that there is an intrinsic disunity in the Trinity and that Jesus revealed only one "side" of God. As a result, we'd not know which "side" of God to trust—should we trust the side seen in Jesus, or the side hidden in the Father and/or the Spirit? These wrong-headed ideas contradict John's Gospel where Jesus clearly proclaims that he has made the invisible Father fully and accurately known. The God revealed by and in Jesus is the one who comes to save, not condemn humanity. In and through Jesus (our eternal Mediator and High Priest), God gives us the power to become his eternal children. By his grace, our nature is transformed—giving us, in Christ, a perfection we never could achieve on our own. That perfection involves an eternal, perfected relationship and communion with the transcendent, holy Creator God that no creature can achieve—not even Adam and Eve before the fall.
It is by grace that we have communion with the triune God who transcends space-time, existing in the eternal past, present and future. By, in and through that communion we are nourished by God, body and soul, giving us a new identity and an eternal purpose. In our union and communion with God, we are not diminished, nor are we absorbed or turned into something that we are not. Rather, sharing by the Holy Spirit in Christ's resurrected and ascended humanity, we are brought to fullness and ultimate perfection in our humanity with him.
Yes, we live in the "now"—within the limits of space-time. Yet, through our union with Christ by the Spirit, we transcend space-time, for as Paul notes in Ephesians 2:6, we are even now seated with the ascended God-man Jesus Christ in heaven. In our temporality, we are here on earth, tethered to time and space. Yet, in a way beyond our full understanding, we also are citizens of heaven in eternity. Though living in the present, we already, by the Spirit, are participating in the life, death, resurrection and ascension of Jesus. We already are connected with eternity.
Because this is our reality, we proclaim with conviction the present reign of our eternal God. From that vantage point, we look expectantly forward to the coming fullness of the kingdom of God in which we will live forever in union and communion with our Lord. Assurance of this eternal inheritance gives us a hope that roots us, then sends us out to an ever-restless culture searching for the change that makes an eternal difference.
Rejoicing in this view from eternity,
Joseph Tkach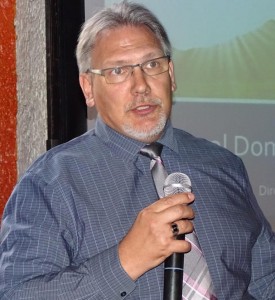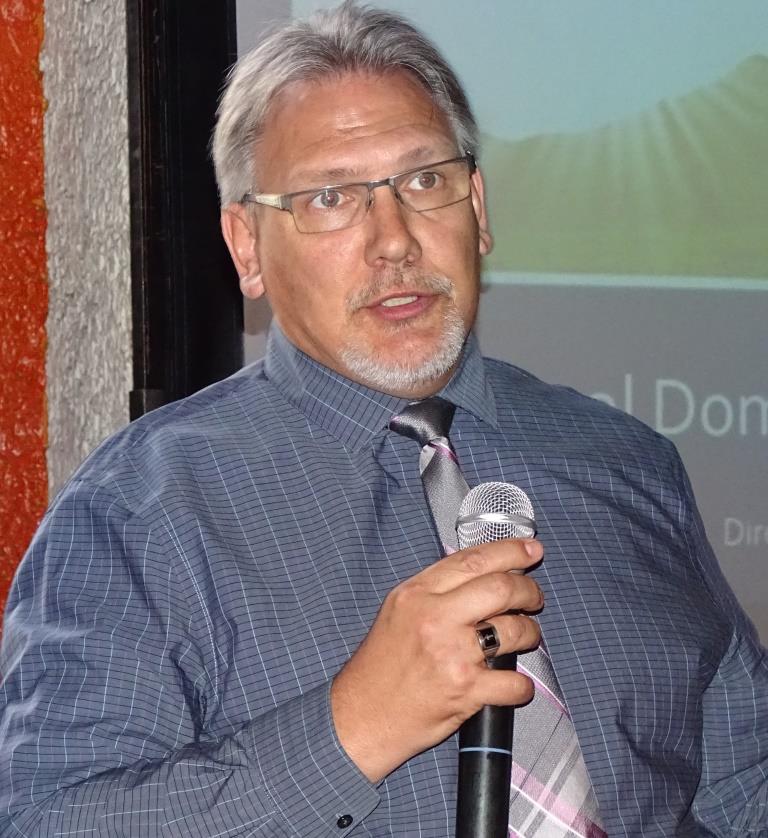 PS: On January 19, GCI's Board approved my appointment of Dr. Greg Williams to the office of Vice President. I felt it important to appoint Greg to this position to coordinate the 2018 move of our Home Office from Glendora, California, to Charlotte, North Carolina. In this new position, Greg will continue as Director of Church Administration and Development (CAD) and will add oversight of media and our educational programs, both throughout the move and once we have relocated. In his expanded responsibilities, Greg will be working closely with me and Mat Morgan on personnel and other issues as we work as a team to tackle the increased work load (due to the move), seeking a smooth transition.
By way of clarification, I note that the Vice President serves at the discretion of the President of the denomination, for the duration of projected assistance, and is not seen as filling a permanent position. In any case of emergency, the Vice President would serve as Interim President, reporting to the Board which would be led by the Vice Chair, who presently is Russell Duke. That said, we do not anticipate any emergencies, and I am in good health, but as a ministry of Jesus Christ we feel it is important to have a secure plan for the unforeseen future, and to best organize leadership for the present ministry. I will continue to give oversight on the move to Charlotte, and will be continuing my church visits, President's letters, and Speaking of Life programs as we progress through this important move to North Carolina.
Thank you for your prayers for leadership during these eventful times. I appreciate the assistance that Greg has provided already with both GCI-USA (via CAD) and with our international leadership. We look forward to continued growth as we serve our Lord and Savior Jesus Christ.