Dear Brothers and Sisters,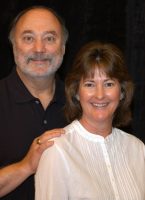 I was thinking about Mother's Day recently—trying to come up with ideas to make it special for my mother and my wife. I recalled with joy (and some nostalgia) when Tammy first became a mother. That got me thinking about Mary, the mother of Jesus, our Lord and Savior. Though motherhood is the most significant, demanding and underpaid profession around, I don't think it gets the respect it deserves. It seems natural to me that children would honor, love and respect their mothers, yet that is not always what happens. The Old Testament is full of commands that children are to respect their mothers (and fathers)—including in the Ten Commandments and multiple places in the book of Proverbs. How sad that we would need to be told to love, honor and respect the woman who gave us life!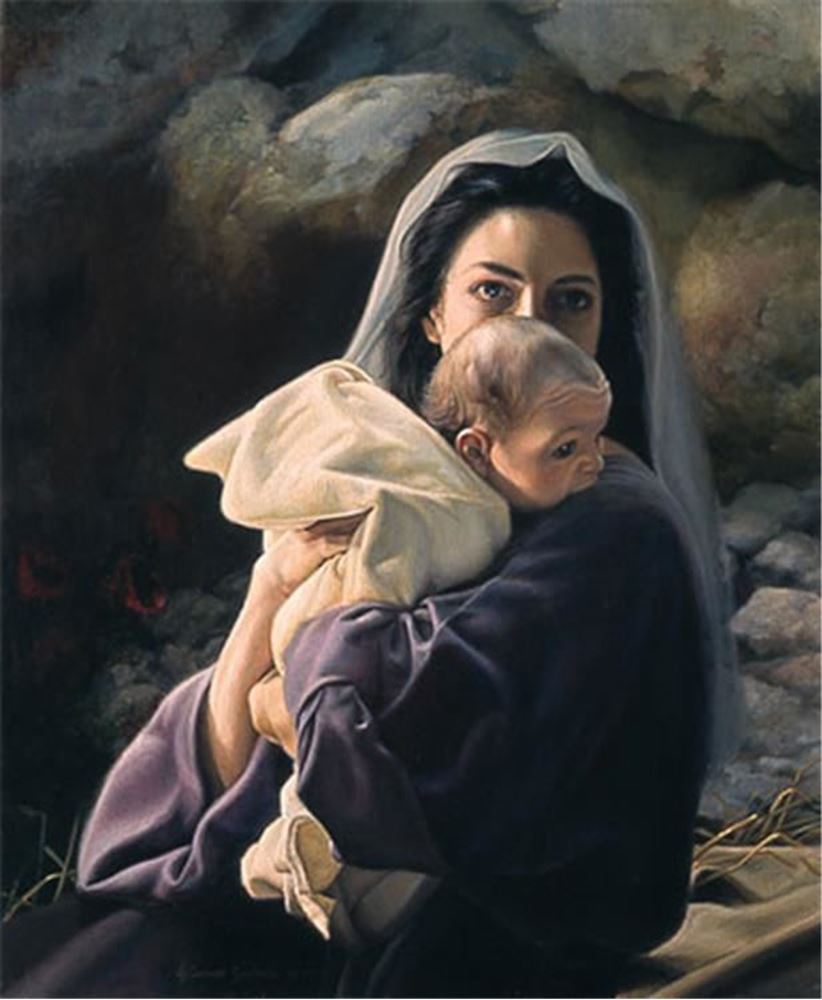 Jesus' mother, Mary, was a remarkable woman—she literally held Jesus in the fabric of her being! Though references in the Bible to Mary are too sparse to construct a detailed biography, the Gospels record her humility and obedience to God as an example for all time. The earliest reference (chronologically) to Mary in the New Testament is Paul's statement in Galatians 4:4 that the Son of God was "born of a woman." The first mention of Mary's name is in Luke 1:26-27, in the story of the angel Gabriel advising her of the miraculous birth that would occur. The last mention is in Acts 1:14 where Mary is included among those devoting themselves to prayer following Jesus' ascension.
Jesus had an exceptionally high regard for all women. The Gospels show him visiting their homes, forgiving their sins, caring for those who had been widowed, and healing women of all kinds of ailments. And, of course, he showed great love, concern and respect for Mary, his mother. It is highly noteworthy that just before drawing his last breath on the cross, Jesus arranged for Mary's care:
When Jesus saw his mother there [at the foot of the cross], and the disciple whom he loved [John] standing nearby, he said to his mother, "Dear woman, here is your son," and to the disciple, "Here is your mother." From that time on, this disciple took her into his home. (John 19:26)
As Irenaeus notes, there is an interesting parallel and contrast between Mary and Eve. Just as all humanity was estranged from God due to Eve's disobedience (along with that of Adam), so too, all humanity is reconciled back to God by the saving acts of Mary's son, Jesus Christ. Though Mary is not a co-redeemer with Jesus, she should be highly honored for her trust, faith and obedience, which is in marked contrast to Eve's disobedience. Not only was Mary our Lord's mother—she was also his first (and highly loyal) disciple!
Note this from Karl Barth concerning Jesus' nativity:
[Having been] conceived by the Holy Ghost and born of the Virgin Mary… the God of free grace became man, a real man. The eternal Word became flesh. This is the miracle of Jesus Christ's existence, this descent of God from above downwards—[by] the Holy Ghost and the Virgin Mary. (Dogmatics in Outline, p. 96)
In his humanity, Jesus was without a biological father. In his divinity, Jesus was without a divine mother. Yet, in assuming our human nature through his mother Mary, the human race belongs to Jesus through his saving acts as its Lord and Savior. Because of who Jesus is and what he has done for us and our redemption, all creation has been elevated to a higher plane of existence, and that includes motherhood itself. By the Holy Spirit, Jesus was not only born of the virgin Mary, he was also Mary's Savior and Sanctifier. By God's grace, through Mary, motherhood became a witness pointing to Jesus Christ the Creator and Redeemer and to the Holy Spirit, the Lord and giver of life.
I pray that all of us, as disciples of Jesus, will follow our Lord's example in giving honor to all women, including those who are mothers. Let us give special honor, love, and respect to our own mothers and the mothers of our children on Mother's Day and every day. To all the mothers reading this, I extend a heartfelt "thank you."
Thankful for motherhood,
Joseph Tkach
PS: In last week's issue of Weekly Update, we published an essay from Gary Deddo titled "Covenant, Law and God's Faithfulness." Gary has made edits and additions to that essay in order to clarify certain points and answer questions that have arisen. To read or download the revised/expanded version, click here.