We were saddened to learn of the recent death of Jane Nolder, wife of Nevin Nolder, who pastors a GCI congregation in St. Cloud, Minnesota.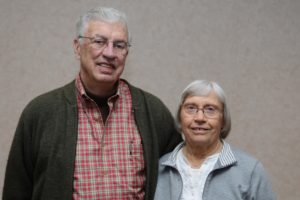 Jane's death from complications due to cancer was unexpected—the couple had been led to believe that they had more time together. A memorial service will be held on Feb 17.
Please join us in prayer for Nevin and his family.
Cards may be sent to:
Nevin Nolder
4690 253rd Ave NW
Isanti, MN 55040