Dear Brothers and Sisters,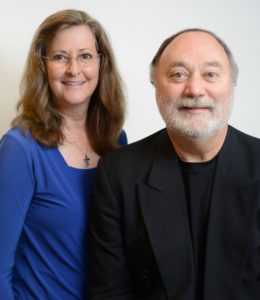 God challenged Abraham: "Look up at the sky and count the stars—if indeed you can count them" (Gen. 15:5). Abraham couldn't, and neither can we—only God knows the number, though astronomers estimate there are 100 billion galaxies in the universe, with about 100 billion stars added annually. God's challenge to Abraham points out the limitations we have as humans in contrast with God's omniscience. In this letter we'll look at three additional characteristics of our amazing God: his uniqueness, his self-existence and his incorporeality.
God's uniqueness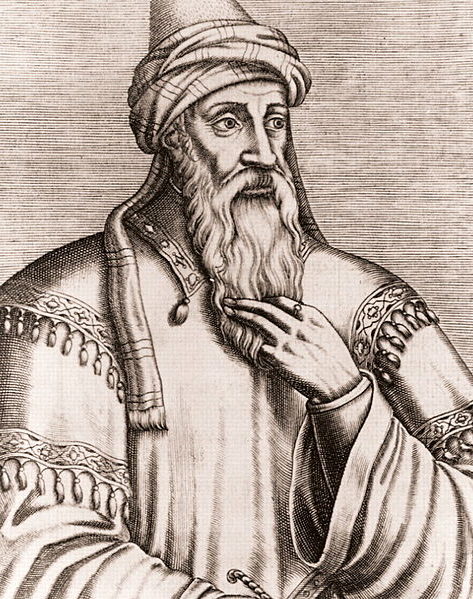 The truth that God is unique is the bedrock of both Christianity and Judaism. Renowned Jewish rabbi Maimonides wrote that God is "perfect in every possible way… the ultimate cause of all existence." Though a piece of candy can be said to be unique, there are many candies to delight our palates. I have a unique painting in my office, yet there are many unique paintings. Each fingerprint and snowflake is, in a sense, unique, yet they are in the same class with many others. Moreover, they are created. In contrast, God, who is uncreated, is in a class all his own—there are no other eternal, uncreated things. All that exists other than God is created or is the product of creation. God, alone, is truly unique, one-of-a-kind. Understanding that truth exposes as heresy the idea that our destiny as humans is to become God.
God's self-
existence
God is self-existent. He cannot create another God because the second would be dependent for its existence on the first, creator God. Understanding God's self-existence exposes another heresy—the idea that there are two separate "God beings." That belief is called ditheism (two Gods). But the Bible declares in no uncertain terms that there is one and only one God—a self-existent being. Therefore, God says in the first commandment, "You shall have no other gods before me" (Ex. 20:3).
God's incorporeality
God is incorporeal in that he is not a creature—he is not limited to bodily existence. Therefore, God is not comparable to anything that has physical or empirical existence. Yes, it is true that the Bible has hundreds of descriptions of God as having corporeal characteristics. However, all of them are metaphorical descriptions, and are not to be taken literally. God is not literally a rock, a mother hen, or a door. God is spirit, and in talking about God, the Bible often uses anthropomorphisms—descriptors borrowed from human experience such as walking, standing, sitting and speaking. Such descriptors, when used concerning God, are intended to help us understand something of God's character and nature—they are metaphors that convey who God is and what his will is in ways we can grasp. As the Jewish Midrash explains, "The Torah speaks the language of man" (Sifre 112). Calvin addressed this by noting that God "accommodates" himself to us—he speaks to us as a mother might coo towards her newborn infant.
Beware faulty reasoning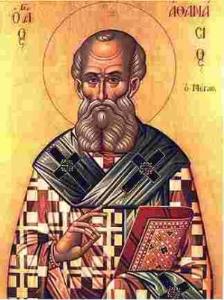 In attempting to define God, some people (even some Christians) mistakenly begin with themselves and then compare God to what they know about themselves. Through this wrong-headed attempt to fit God into their own frame of reference, they distort the biblical view of God, turning God into an idol that is congenial to their own liking. Fourth-century theologian Athanasius saw this problem in the teachings of Arius, recognizing that Arius was thinking out of a center in himself—seeing God in terms that apply to creatures, not God. According to Athanasius, Arius was teaching mythology, not proper theology. In doing so, he was rationalizing away God's true glory.
In our day, some teachers are doing the same thing in teaching various heresies about God including the claim that God is a family. That false teaching is a form of polytheism—a pagan doctrine found in the pantheon of gods worshiped by the Akkadians, Egyptians, Greeks and Romans, and found in the ancestor worship of the Far East.
Other misperceptions concerning the true nature of God are prevalent in our day. Two that are growing in popularity are open theism and process theology. Both limit God's foreknowledge and omniscience, and process theology denies God's omnipotence and the biblical teaching of creation out of nothing (creatio ex nihilo). Process theology also affirms classical panentheism—the idea that God and the world are mutually interdependent. These and other theological errors arise out of thinking about God as if he is a creature. As forms of mythology, these teachings are idolatrous.
Conclusion
God not only created all the stars, as the psalmist says, he "gives names to all of them…. His understanding is infinite" (Ps. 147:4-5 NASB). Because our human understanding is limited, we are subject to error. As Albert Einstein said, we humans have "been endowed with just enough intelligence to be able to see clearly how utterly inadequate that intelligence is." Yet, despite our human limitations, God, in his love and mercy, will not let us remain blinded by heretical teachings concerning who he is. In his time, he reveals himself to us in accordance with his self-revelation in Jesus Christ, who alone knows and has seen the Father (Matt. 11:27).
Thankful that God in his freedom has chosen to reveal himself to us,
Joseph Tkach
PS: Because GCI Equipper will be published on March 7, the next issue of GCI Update will be published on March 14.