Here are reports on the community outreach ministries in two GCI-USA congregations.
Federal Way, Washington
New Hope Christian Fellowship, GCI's congregation in Federal Way, WA, has been involved for several years in outreach to the community through serving the homeless. This ministry has given the congregation significant visibility in Federal Way, as evidenced by a recent article in The Federal Way Mirror (click here to read). As noted by GCI member Rick Miller,
though we have not sought this exposure, the city views us as the "gold-standard" in sheltering and serving the homeless. This is the work we have found God providing for—it is the heart of our small congregation. We have an abundance of resources for this work.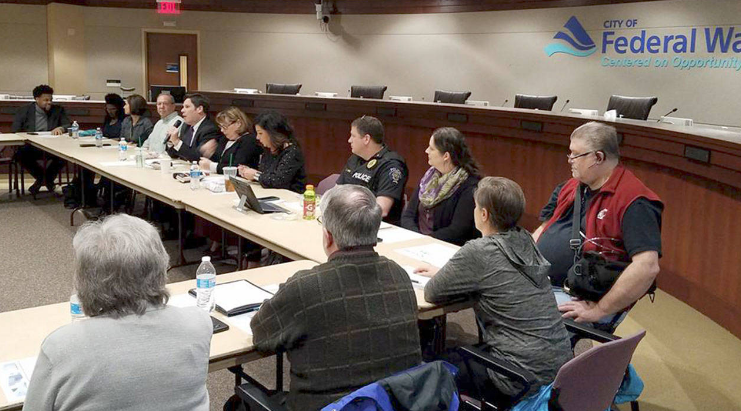 Pikeville, Kentucky
As reported by a local TV station (click here for the report) Grace Fellowship Church, GCI's congregation in Pikeville, Kentucky, recently held their annual community dinner. As the TV report mentioned, "Hundreds came through the doors to eat a warm meal and be surrounded by friendly company." The report then quoted Debby Bailey, the congregation's pastor:
What is heartwarming to me is that we are able to build a rapport with people—it's not just coming in and providing food, but actually getting to know each other and know their names and catch up and say hello, and it's more relational as well. By ourselves, we would be limited with what we can do, but when we have support from the city of Pikeville and others it takes what little we have and expands it and we are able to do so much more.
The city of Pikeville recently gave the congregation a $3,600 grant to help them continue their ministry to the community.