We are delighted to report recent baptisms in GCI congregations in the Philippines and the United States. Congratulations to all!
Philippines
Nine members of GCI's congregation in Binan, Laguna, Philippines were baptized recently by pastors Gemma Venus and Jun Osillos.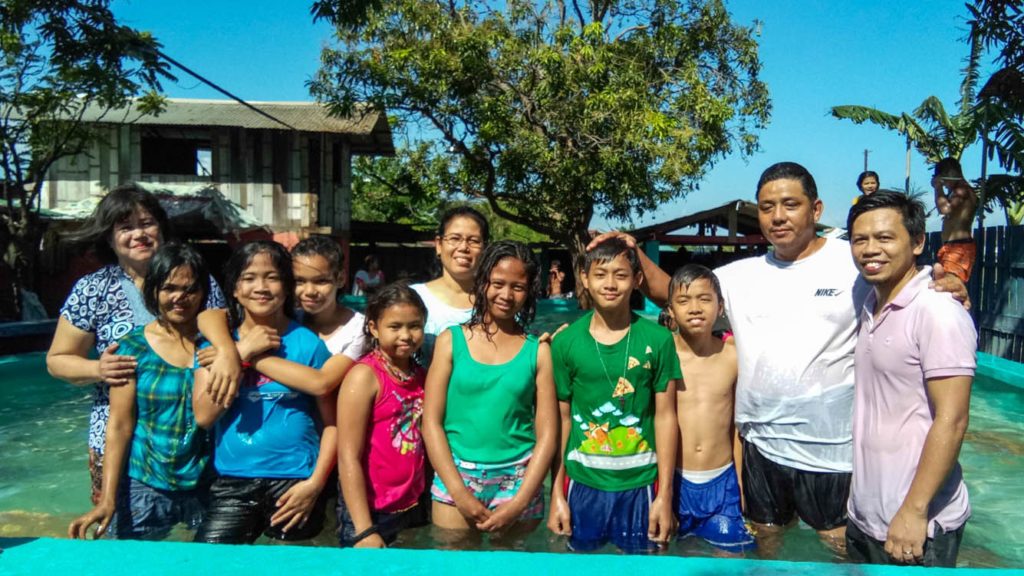 United States
GCI's congregation in Rochester, New York, baptized three people at their Easter service. Here is a picture of one of the baptisms, conducted by Lead Pastor Leonard Banks (left) and Elder Lloyd Elwell.