This article is from Gill Khoury, bivocational pastor and member of the GCI-RSA board.
What do mind-boggling potholes, amazing fellowship, long border queues, superb music and incredible talks have in common?—the 20th edition of GCI's Southern Africa Women's Conference. Held this year in Zimbabwe, Africa, over 100 women attended, with delegations coming from Zimbabwe, Canada, South Africa, Malawi, Zambia and the United States.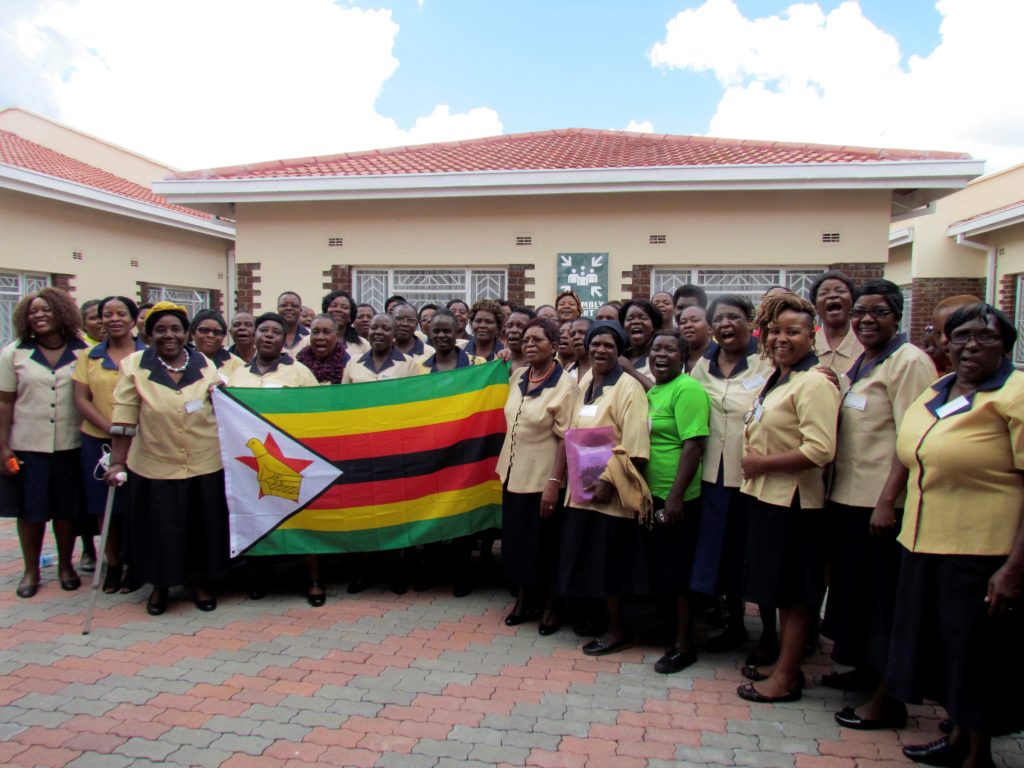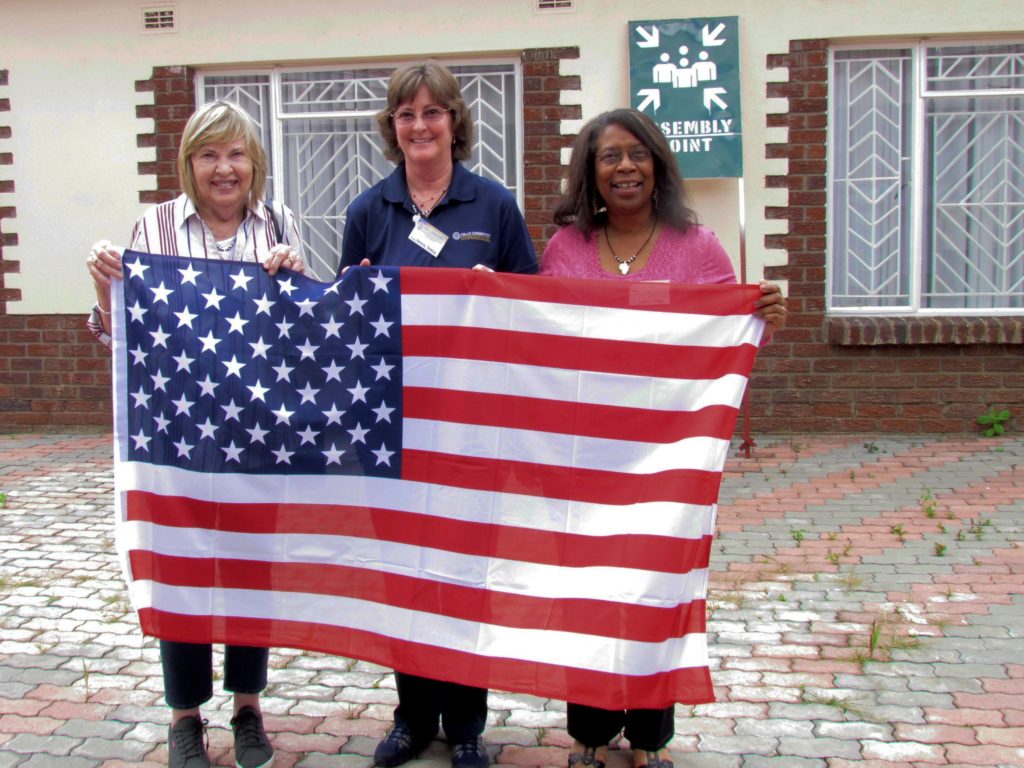 Some travelled long distances from rural villages by minibus taxi—inefficient borders delayed their arrival by almost 20 hours. But they came. Others flew in, some bussed in, but they all came. Among those attending was Tammy Tkach (at center in the picture at right), who attended the first conference in 1998 and now was reunited with some of the conference founders who are still championing women's ministry in Southern Africa.
The conference marked two decades of progress for GCI in Southern Africa. Twenty years ago there were no female pastors and few female church leaders otherwise. Reflecting the society at large, women were mostly relegated to unseen service within the church. Yet in the midst of that landscape, women's ministry was birthed and the transformation began. Now 20 years later, standing side-by-side at the conference, were female pastors, medical doctors, missionaries, accountants, journalists, teachers, nurses, lecturers, entrepreneurs and farmers—all leaders in their local congregations. As a result, many of our churches have a much healthier balance with regard to leadership, actually reflecting the demographics of the congregation.
Talks at the conference targeted the issues faced by women: reconciliation, developing children's ministries, listening and counselling techniques, and living with thanksgiving in societies where life for many is a constant struggle. Many women face discrimination, poverty, patriarchy and inadequate food security even though huge strides have been made over the past years. Each region represented at the conference outlined their particular challenges and successes. In many cases, women make up the bulk of the membership of GCI's congregations in Africa. They must forge new social patterns that will allow for churches not only to survive but to grow.
The conference was not all serious. There was plenty of time for spontaneous worship and laughter. On Saturday evening, there was a "MasterChef Africa" event, with four regional teams competing for the trophy (a large bucket of ice cream!), amidst singing, dancing and chanting from supporters.
Though communion and a banquet ended the main conference, pastor's wives gathered for two more days under the watchful eye of Nsama Kaoma, director of women's ministry in Africa. Between times of laughter and worship, teaching sessions, the pastor's wives attended sessions on children's ministry, working in pastoral teams, thanks-living, marriage development and spiritual growth.
All too soon, the second conference ended, leaving no doubt that though these conferences are costly in time, travel and money, their impact is far-reaching. The networking alone allowed women across six countries and two continents to share ideas and a common faith, and to return home refreshed, energized, and equipped to serve the local church. The conferences also helped bind together women from generally isolated congregations into one international church. Participating in the divine nature knows no borders!