Surprise Retirement Appreciation Dinner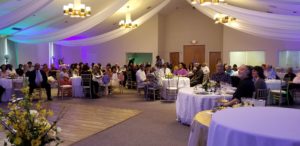 On Saturday, May 18-2019, the GCI Snellville, GA congregation (Christian Family Fellowship), pastored by David Beckner, hosted a surprise retirement appreciation dinner for Dr. Tkach. The celebration was held at the beautiful Jade Event Banquet Hall in Norcross, GA.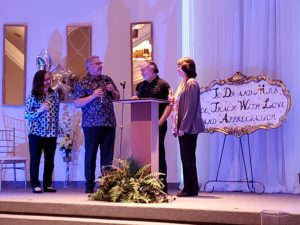 There were over 100 in attendance, which included the Snellville congregation members, members of the GCI College Park Georgia congregation ( Living Hope Christian Fellowship ), two members of the GCI Hiram Georgia congregation (Grace Communion) and a few people not connected to GCI, but good friends of a couple in the Snellville congregation. Dr. and Mrs. Greg Williams were also present and Dr. Williams gave the toast.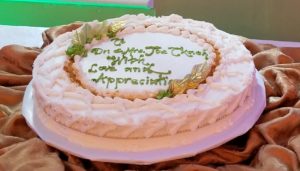 The celebration featured song performances, comedy acts, special remarks, and plenty of delicious foods (most were prepared by the Snellville and College Park congregation members). Ms. Debbie Young, the wife of College Park congregation pastor Charles Young, baked a beautiful special cake.
Pastor David Beckner was delighted with the couple who organized and coordinated the celebration and with all the members of both congregations who helped in many ways.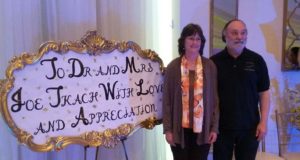 Dr. Tkach, who thought he was only here to give the sermon on May 19, was very surprised and extremely happy with the event. Mrs. Tkach, who helped with the surprise, was also delighted with everything and stated, "that was the first time he has ever been surprised since their marriage."
There were many of us praying for God's blessing on the event and we are thankful that he answered our prayers in a very big way.
Alwaid Johnson