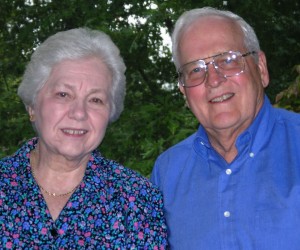 Ralph "Dewey" Peterson passed away on Thursday, June 13. Dewey was the pastor/facilitator of New Beginning Fellowship a GCI home church in Crossville, TN for many years.
He is survived by his wife of 61 years, Georgia Peterson, his four children, Scott, Mike, Jennifer and Joel, along with 7 grandchildren, and 5 great-grandchildren.
He lived a rich life dedicated to the service of others and faithfulness in Christ.
Condolence cards can be sent to:
Georgia V. Peterson
12 Mariners Pt.
Fairfield Glade, TN. 38558