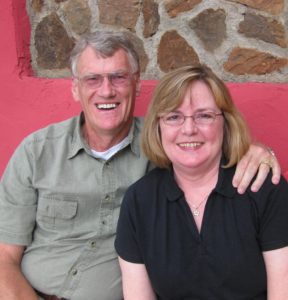 We were saddened to learn of the recent death of Jim Kissee, Pastor of the GCI church in Springfield, Missouri. After a long fight with cancer, Jim passed away Saturday, October 19. The following is his obituary which was first published on his tribute page at Adams Funeral Home.
Jim loved and he lived. He was a kind and caring person who valued faith and family above all else. He believed in forgiveness, had immense biblical knowledge, and wanted people to know hope and love through Jesus Christ.
James Everett Kissee was born on June 29, 1943 to Sherman Everett and Goldie Katherine Kissee. He grew up on a farm with four brothers in Marshfield, Missouri. Jim married Kaye Pyle on June 7, 1969 and they had three children – Jim, Janna, and Joe.
Jim was interested in sports from a very young age and had a particular fondness and aptitude for basketball. He excelled as an athlete and continued to put high importance on discipline, mental strength, and physical activity throughout his entire life.
After high school, Jim played basketball for two years at Arkansas City Junior College in Kansas and then for two years at the University of Arkansas where he earned his first Bachelor's Degree. After graduation he moved to Big Sandy, Texas to attend Ambassador University, where he earned his second Bachelor's Degree. It was there that he met Kaye and found his calling in life to minister and teach. Education was a lifelong passion for Jim. During his time as a professor at Ambassador, he earned both a Master's Degree and a Doctorate from Texas A&M Commerce.
Jim's love of helping others through education and counseling made a lasting impact on countless lives. Some of his fondest memories were of the years he spent teaching, counseling, and working with students at Ambassador University. He encouraged us and others to embrace and love one another, to share knowledge unashamedly and without fear, and to strive to reach our highest potential.
Jim was a pastor, faithfully served the Lord, exemplified positivity and always had a hopeful outlook on the future, even in the face of adversity. He loved his family and got great joy from his grandchildren.
Jim's earthly body succumbed to cancer Saturday, October 19, 2019 but he continues to inspire. He will be remembered by family and those close to him as a caring intellectual that exhibited great strength and grace.
Jim is survived by his wife Kaye; son Jim Kissee; daughter and son-in-law Janna and Nate Jones, grandchildren Zander and Lilah; son and daughter-in-law Joe and Rachel Kissee, grandsons Andrew, Evan, and Isaac; and brothers Archie, Les, and Bob Kissee; and many beloved in-laws, nieces, and nephews.
Jim is preceded in death by his parents Sherman and Goldie Kissee, his brother John Kissee, and numerous other loved ones.
Cards and letters may be sent to:
Mrs. Kaye Kissee
601 N 36th St
Nixa, MO 65714-7558