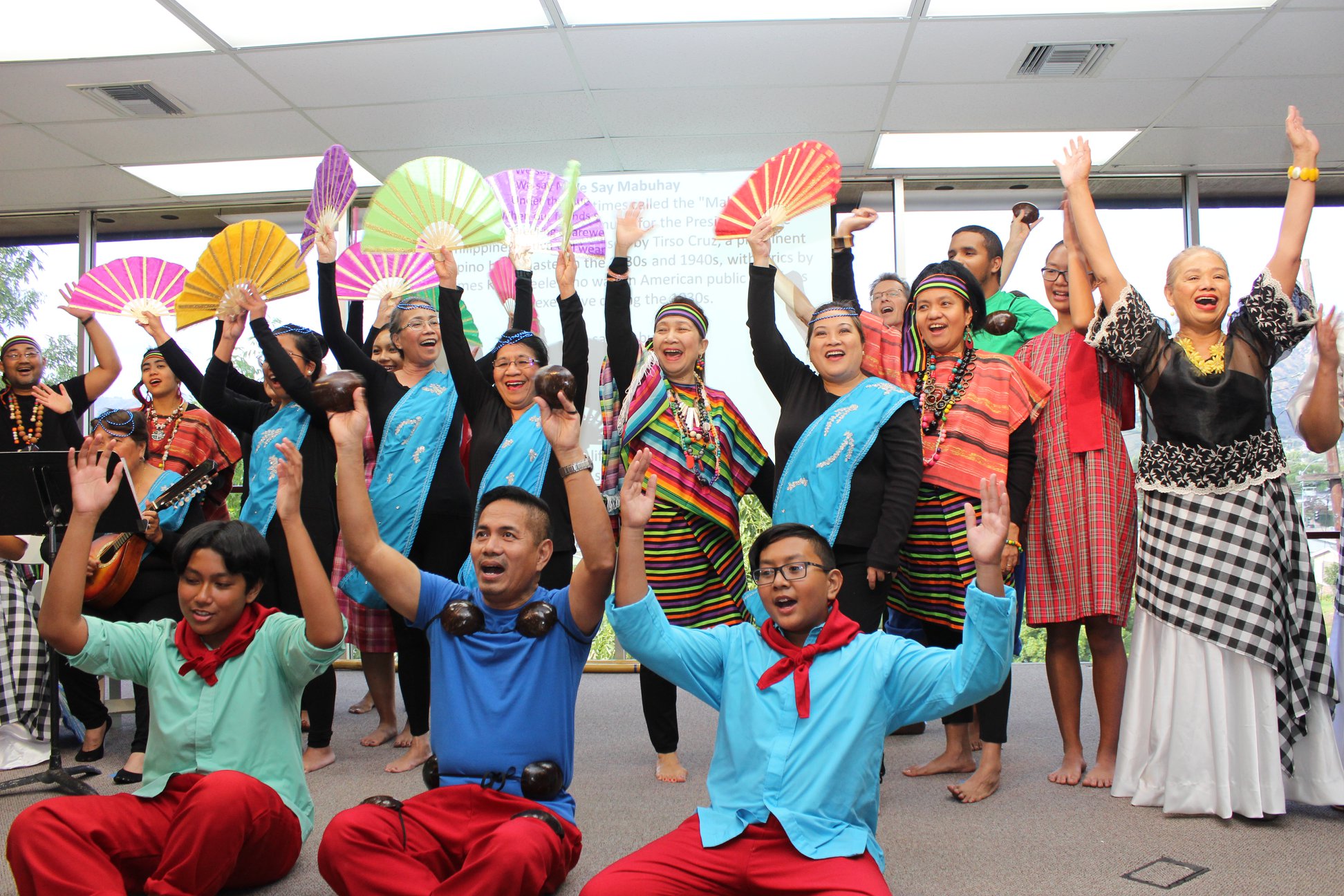 On Sunday, September 29, Grace Life in Glendora, CA hosted our first annual Filipiniana celebration. A Filipiniana is a special occasion where Filipino heritage and culture are celebrated through traditional Philippine folk songs, folk dances, and most importantly, food. Since we have a large Filipino community in the Los Angeles area, we wanted to celebrate them because we value diversity and unity in the body of Christ.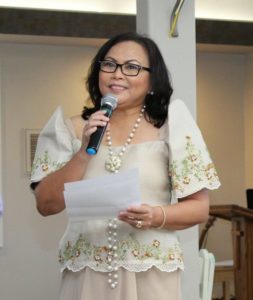 Grace Life had a combined worship service with Grace Communion Fellowship (GCF in Eagle Rock, CA) and we were blessed to have the GCF team leading us in worship that day. Four speakers gave short devotionals about identity, family, resilience and community as related to their unique experiences as Filipino Christians: (respectively) Jillian Morrison, Manny Quiray, Eva LaMonica, and Bermie Dizon.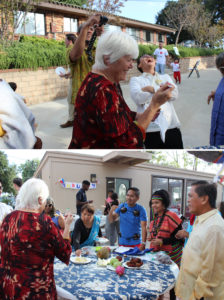 Following our worship service was a bountiful potluck of traditional Filipino foods like pansit, lumpia, chicken adobo, cassava cake, and much more! Pastor Bermie also gave some brave souls the opportunity to try more exotic foods (by American standards) like durian (a fruit with a scent sometimes described as "stinky feet") and balut (a fermented duck egg with a partially developed duck embryo). We were pleasantly surprised to see how many showed up for the durian-eating contest afterwards, and that all the balut got eaten during the potluck so we couldn't have a contest for it!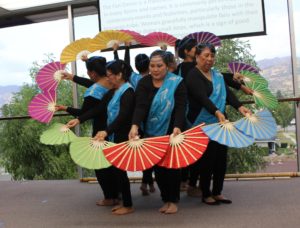 After the delicious potluck was the entertainment portion of our celebration. This consisted of five different traditional Philippine folk dances (four groups from Grace Life and one from GCF), a medley of folk songs, and a fun opportunity at the end where we invited the audience to come up and attempt to dance the "Tinikling" (this involves jumping between two moving bamboo poles).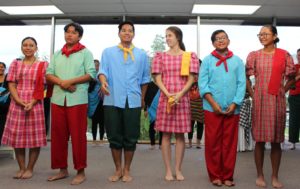 We are grateful to God and give him all the glory for the success of our first Filipiniana celebration! In the future, Grace Life intends to make this celebration more of an outreach to the wider community so that those who aren't attending a church can join in the fun and experience the amazing unity and diversity we have in the Father, Son and Spirit.
-Jillian Morrison