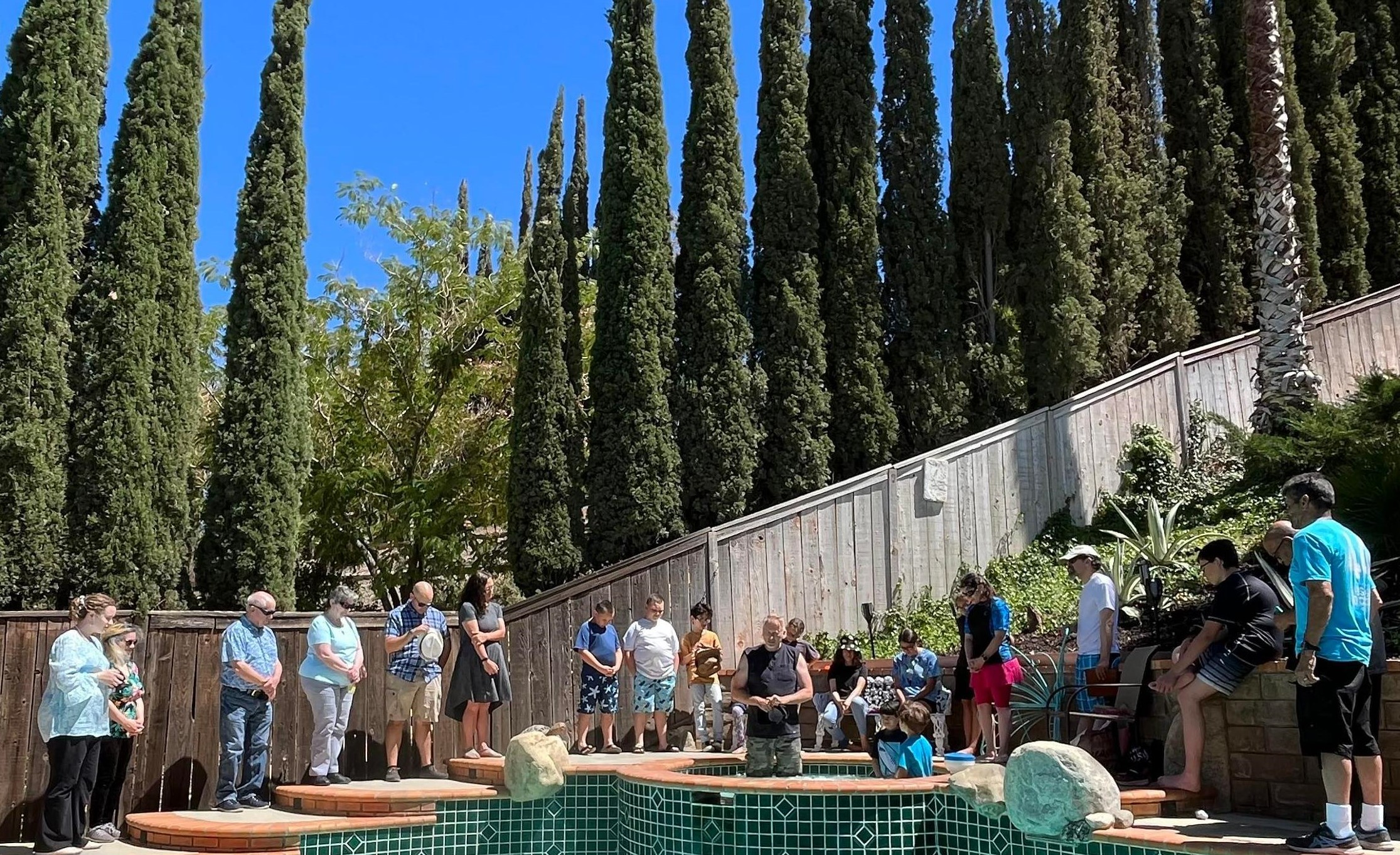 On June 5, 2022, as part of our celebration for Pentecost Sunday, we were privileged to baptize two of our youngest members, Christian Knight Martinez, age 8, and Valiant Peter Martinez, age 6. It was especially meaningful to my husband, Pastor Jonathon, and me because they are our sons!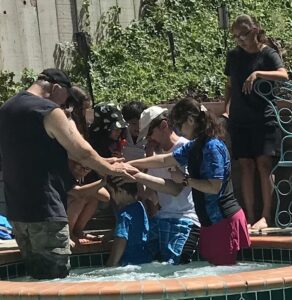 Christian and Valiant had been asking for more than a year to be baptized. As part of our preparation for the day, we explained the event and what would happen. They were so excited they didn't want to wait even one more day. Then they asked, "Will we feel any different after we get baptized?" I replied, "Maybe you will, maybe you won't."
After church on Zoom, we met at a friend's house. This church celebration also became a Love Avenue event, as our kids invited school friends and their family. We had 21 in attendance.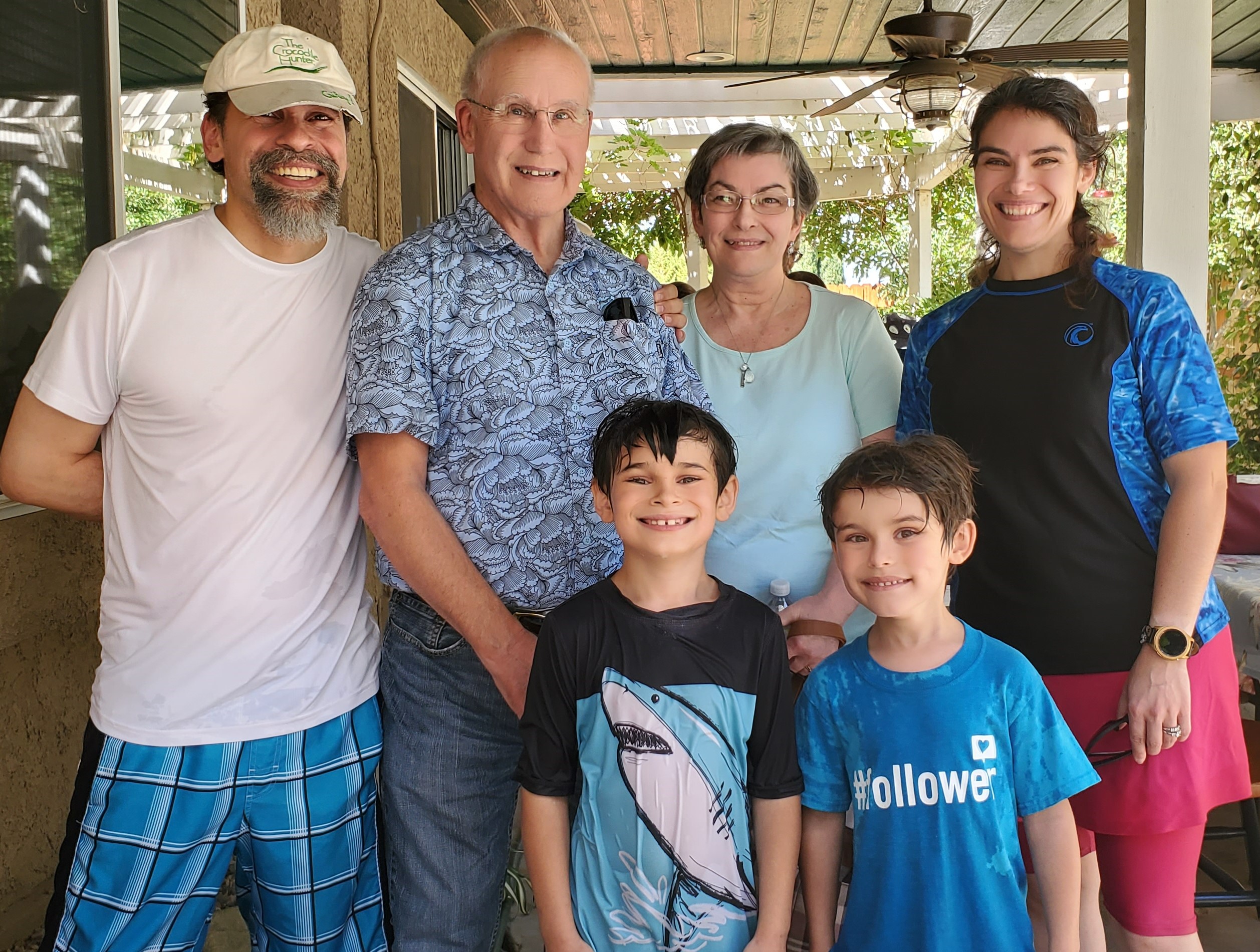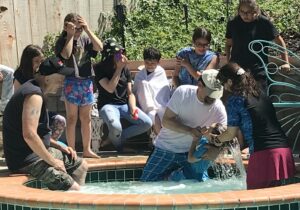 After the baptism we had a meal and pool party. The kids and their friends enjoyed holding their own "baptisms" in the spa, while the adults enjoyed time fellowshipping. It was a very special time, and everyone enjoyed the opportunity to meet new friends and have fun in person.
The following day, when asked if he felt any different, Valiant (6), said, "Yes, mom, I feel like a new man!" Praise God for this wondrous blessing!
By Susanna Martinez
---
For more from this fun family, watch this episode of We Are GCI.