"In early March, we held a Faith, Hope, and Love in Action workshop in Jacksonville, FL. Teams of pastors and their three Avenue champions attended from 10 US congregations, two Canadian congregations, and one Caribbean congregation. I was inspired by the teachability of the group, their hunger for learning more, and their eagerness to be more intentional and active when they return home." —Greg Williams, President

The workshop would not have been possible without the involvement of the members of our home office staff: Michelle Fleming, Communications Director, Pam Morgan, Operations Coordinator, Cara Garrity, Development Coordinator, and Lucy Enerio, Administrative Assistant. Thank you for your dedication to plan and execute this workshop. We're grateful for their vision to create an interactive workshop.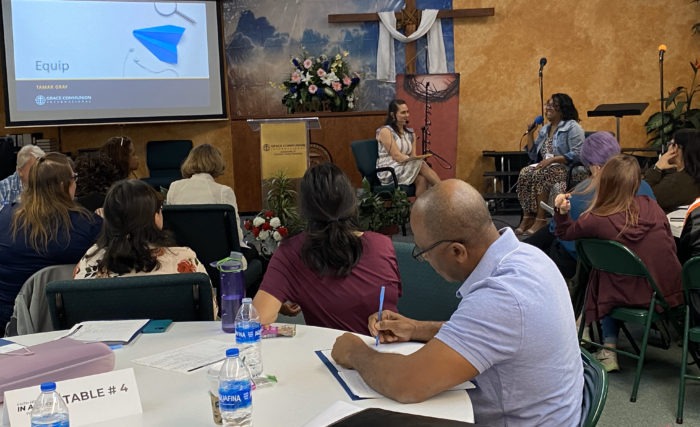 The Appreciative Inquiry model was used, that seeks to engage participants in self-determined change. The teams spent most of the day and half workshop in small group discussions, in a collaborative, strength-based approach. Our GCI coaches played an important role, guiding the discussions with the following prompts:
Discover what gives you life in your role.
Dream what could be.
Design how you can make your dream a reality.
Develop a plan to deploy your design.
"It was good and pleasant to fellowship with fellow encourager "champs" and to learn and inspire one another. The coaching provided was delivered in a very kind way. We all learned from each other, and the coaches were there to champion (encourage) the champions by giving wise prompts (questions)." –Jay Santibanez, Faith Avenue Champion, Richardson, TX, US
"It was such a blessing to join other teams from across North America to collaborate on practical ideas and strategies for the three Avenues. It was also enriching to bring our local team together for focused sessions with a coach. I realized the importance of togetherness, and this workshop was a great reminder that we get to participate in ministry "with" Jesus. "With" might have to be my word for the year!"–Gillian Houghton, Hope Avenue Champion, Winnipeg, Canada
The Jacksonville, FL congregation generously hosted the event, with nearly a dozen volunteers providing hospitality to the 65 guests. Thank you!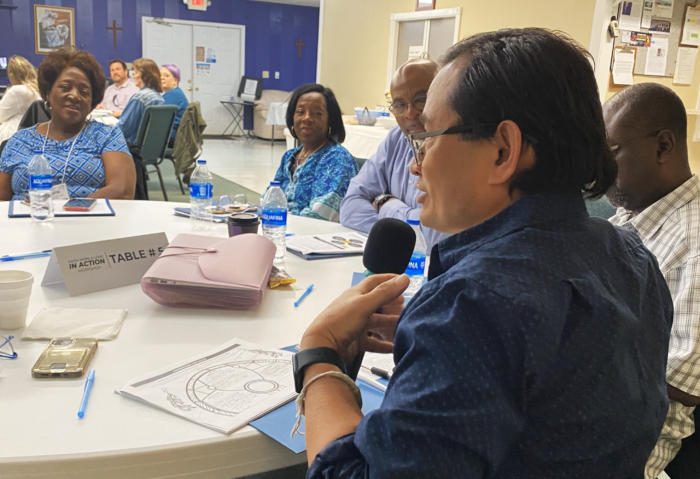 ---
The GCnext Fund helps make it possible for GCI to provide workshops like this one in the US. We invite you to support our leadership development programs by donating to the GCnext Fund.
Here are two ways for churches to donate:
Church treasurers can login to online.gci.org and select Manage, Church Donations to the Denomination. You may give a one-time donation or set up recurring support to GCNext.
Send a check made out to "Grace Communion International," with GCNext in the memo, to: Grace Communion International, 3120 Whitehall Park Drive, Charlotte, NC 28273-3335. For assistance, phone donation support at 980-495-3977.
Donations to the GCnext fund, which are tax deductible in the U.S., are used to support U.S. domestic missions.