The following report is from Charles Fleming, GCI Missions Director for the Caribbean region.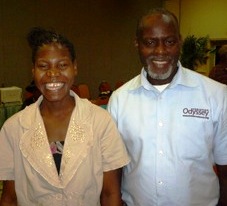 Ocho Rios was the beautiful site chosen by the Jamaican churches for their annual celebration of Christ's work in our lives held on December 1-4. The theme for the convention was "A New Awakening in Christ."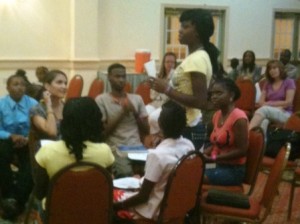 Members of the Christian Pen church (GCI's largest congregation in Jamaica, which meets on the outskirts of Kingston) made a special effort to sponsor to the convention several young people from the community surrounding the church. A number of these teens began attending the church without their parents when they were small children and have become an integral part of the congregation. It was a joy to see how at home they are in our church and how actively they participate in worship. One person commented on how good it is to see young people learning just how joyful the Christian life can be.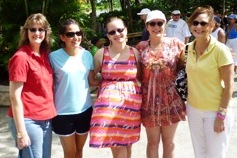 Members were delighted to host this year's special guests – Joe and Tammy Tkach, Mike Feazell, Greg and Susan Williams and Rick and Cheryl Shallenberger. Many members commented on how much they were impacted by the messages and by how easy it was to connect with and fellowship with all the visitors. Christ is truly making us a joy-filled, open, accepting and caring community.
After the convention, Greg and Susan Williams spent two days in Kingston meeting with leaders from the Christian Pen congregation discussing ways that GCI's U.S.-based Generations Ministries (GenMin) can support the continuing efforts of the local church to serve youth in the community. Greg said GenMin can help upgrade the existing Vacation Bible School by sending a team to assist in next year's VBS. Michelle and Anne Fleming are spearheading that effort. The plan is to have a number of young Christians (GCI and others) travel to Christian Pen next July.