The following report is from Becky Valekis, wife of Jim Valekis, senior pastor of CrossRoads Christian Fellowship (CCF), the GCI congregation in Tipp City, OH.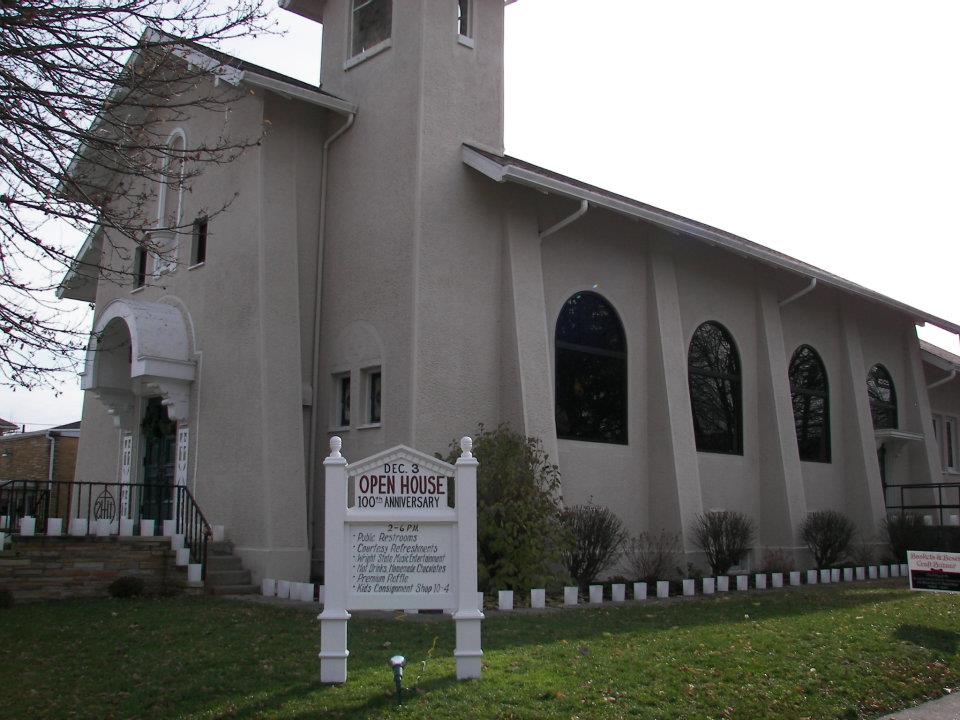 This year, CCF was invited to participate in the Holiday Tour of Homes, an annual Tipp City Christmas season community event. Typically, several historic Tipp City homes are invited to decorate for Christmas and participate in the tour. For the first time, this year's tour included a church building – the one that CCF has owned, worshipped in and served out of for about five years. We viewed our participation in the tour as a great opportunity for community outreach during the Advent/Christmas season. It also gave us the opportunity to host a community celebration of our sanctuary (chapel) building's 100th anniversary.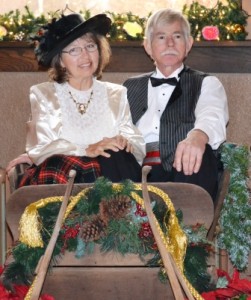 Understanding that about 800 people would participate in the tour, we got busy preparing. We decorated our chapel and fellowship hall. We also prepared refreshments, including a birthday cake big enough to serve 500! During the event on December 3, we held a raffle and sold homemade candies and hot drinks. We also invited music groups from a local university to play Christmas music, provided a children's gift shop, and set out displays of historic artifacts related to the community and our building.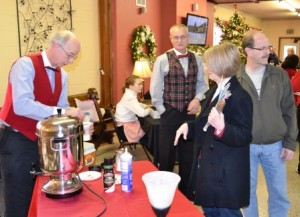 We were very pleased with the enthusiastic community response. About 500 visitors toured the church. Many lingered for refreshments, to listen to music and to talk with CCF members. We distributed many pamphlets about the church and our ministries.
Our church building formerly housed St. John the Baptist Catholic Church and many in the local community have fond memories related to the building. Understanding this, during the afternoon of the tour we hosted a building rededication ceremony. It included St. John parishioners (including Father Marc), other community members and members of our congregation (including Pastor Jim). Following the service, many stayed to visit with Pastor Jim and other CrossRoads church members.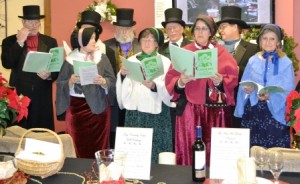 Our primary goal in hosting this event was to become even more visible as a congregation that loves and serves its community. In years past we have conducted regular community outreach events, including hosting fish fries for local causes, providing food for the needy and participating in the city's Days of Caring that helps families in need of home repair.
Pastor Jim has taken a lead role in this outreach. He has served in various community leadership roles, including participation in United Way committees. In 2012 he will serve as the president of the Downtown Tipp City Partnership, which works to preserve and promote Tipp City and its historic downtown shopping district. Through all of these outreach efforts we are becoming well known as active servants in our focus community. As a result, a growing number of local, unchurched residents are becoming active members in our congregation.