This announcement is from GCI president Joseph Tkach.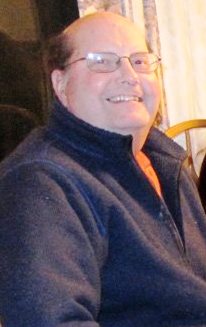 Due to ongoing health struggles, Dr. Bernard Schnippert retired on June 27 from his position as GCI's legal counsel. My prayers are with Bernie, his wife Arlene, their daughters Crystal and Coral and their extended family during this difficult time.
Bernie has had a distinguished, unique and highly responsible career with GCI, serving the church for 42 years in numerous leadership roles. Throughout, he has been a shining example—always growing, studying and learning. His keen intellect has never rested. While employed by the church, Bernie earned a Juris Doctor and a Ph.D. in business administration. He also pursued many hobbies including fishing, ham radio operation and motorcycle restoration.
I express deep gratitude to Bernie personally and also do so on behalf of GCI's board of directors and worldwide membership. Though most of our members have never seen Bernie in action, they have benefited greatly from his tireless work on behalf of us all.
Thank you Bernie for your unique and outstanding service to the church these many years! Your daily involvement with the church will be greatly missed. We pray that you will be able to rest and in doing so find the peace and healing you need. May God bless and keep you.
Cards of encouragement and appreciation may be sent to:
Bernie and Arlene Schnippert
64651 Jan Dr.
Bend, OR 97701
_______________________
If legal issues arise, you may contact Evelyn Dailey in GCI's legal office in Glendora at legal.office@gci.org or at 626-650-2320. Evelyn will, as needed, coordinate legal needs with outside counsel.