This update is from Charles Albrecht who serves on the GCI-USA Church Administration and Development team.
In May, about 30 GCI denominational leaders from around the world gathered in Somerset, New Jersey, to meet with GCI president Joseph Tkach at the annual Mission Developers (MD) conference. The group met together on May 13–15, then on May 16-18 attended the U.S. regional conference being held at the same location.

During conference sessions, the MDs received updates on shared international initiatives and discussed how best to equip and coordinate GCI international mission efforts. The group also participated in exercises on transformational leadership and strategy facilitated by Dr. Jim Galvin, an organizational consultant who specializes in strategy, effectiveness and change.
In addition to covering current church and denominational business, the international team spent time focusing on future ministry and leadership needs. With this theme in mind, several international regions decided to send younger, emerging leaders to participate in the meetings with the MDs.

Each international region has its own gifts and challenges. Travel can be difficult and resources often are limited. In spite of these obstacles, it was encouraging to learn about many of the entrepreneurial ways the MDs visit remote and sometimes dangerous areas. Hearing their stories exposed conference participants to the big picture of what God is doing through GCI, and gave them new ideas for ministry. One example was South African MD Tim Maguire's use of Google Translate to assist in gospel work, providing humanitarian assistance in Mozambique. The South African team won an award from Google for their work (to learn more go to https://www.youtube.com/watch?v=h8EZqDHKR6g).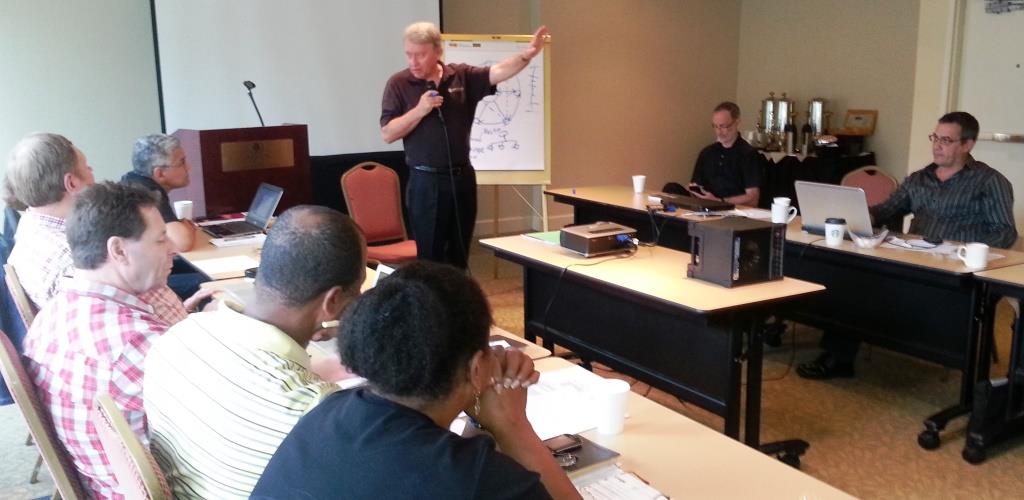 The group also set aside time for ministry and family updates, leading into a time of mutual support and prayer. Located in many countries spread across five continents, the group highly values these times of sharing.
The morning before the start of the U.S. regional conference, some of the MDs took a tour of New York City. It was the first time most had visited the city and, although a little overwhelmed, they were able to such landmarks as Ground Zero, the Statue of Liberty, Central Park and Times Square. A highlight of the visit was to partake of some New York style pizza.
The MD team greatly appreciated being able to attend the U.S. regional conference. They enjoyed hearing what was happening in the U.S. and participating in the various equipping sessions. During the regional conference, a few MDs gave updates about their region.
The annual MD meeting provides an important connecting opportunity for the international areas of GCI. Recognizing the need to purposefully build and maintain contact, the group committed to focus on developing new types of connecting links going forward.