Here is an update from Mike Rasmussen on his previous prayer request. Mike is battling prostate cancer and recently underwent surgery.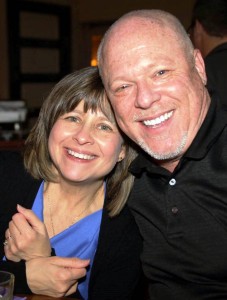 Thanks to all of you for your love and support for Juli and me. We have felt your love and prayers lifting us up in miraculous ways. The cards, letters and emails you have sent remind us that we are not going through this alone. We have felt God's grace and loving embrace throughout this experience.
My surgery in Dallas on June 19 went well. After I had been just one night in the hospital, Juli drove me home to begin the recovery process. A couple of days ago, we returned to Dallas for a follow-up with my doctor. He shared the pathology report. The bottom line is that they were not able to remove all of the cancer in removing the prostate. But the good news is that the lymph nodes tested were cancer free. The doctor says that the hope is that the cancer remaining in my body will die off since it's small and the prostate has been removed. They will watch my PSA level closely going forward. If it rises, there likely will be follow-up radiation.
Once again we find ourselves in God's hands. He is the only one who knows our future. In him, we trust no matter how uncertain the future may seem. We know that he loves us, and has a plan for our lives. And we know that his plans are perfect and his timing is perfect. Every day we have is a gift and every breath is an opportunity to share his love and grace with others (with me!).
I will keep you updated. Please continue praying for God's will in my life and for my family. We can do nothing on our own, but in and through Christ, we are more than conquerors—the victory already is ours in our beloved Lord and Savior.
Cards may be sent to:
Mike and Juli Rasmussen
12012 Surrey Ln
Yukon, OK 73099-8139