Please pray for David Orth, associate pastor of GCI's congregation in San Antonio, Texas. He recently had a heart attack. Here is David's report: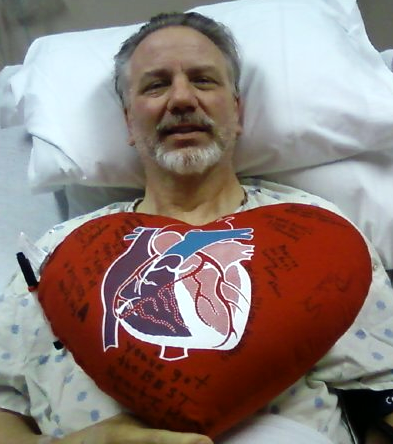 On September 5, I returned to the hospital following another heart attack (I had one in 2012). The doctors found a blockage and inserted a stent. I returned home three days later. Then on September 15 I had a follow-up visit with the doctor. Finding problems, he sent me back to the hospital for another angioplasty, which showed that the damage to my heart had worsened. I returned home on the 16th, wearing a "life vest" that monitors my heart 24 hours a day. If I happen to have another heart attack it will automatically shock my heart to get it restarted. In 30 days they will re-evaluate my condition. If it does not improve, I could continue wearing the vest, or have a pacemaker-defibrillator installed.
God is good—he is my healer, I continually give praise to him for all he has already done and will do in my life.
Thanks to you all for your concern and prayers.
David Orth 4326 Parkwood Dr San Antonio, TX 78218-5028