Dear Brothers and Sisters,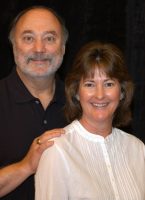 Dallas Willard was one of the visiting professors I enjoyed immensely while in my doctoral program. A professor of philosophy at the University of Southern California, Dr. Willard had just finished writing The Divine Conspiracy: Rediscovering Our Hidden Life in God. In the book, he goes through the Sermon on the Mount, addressing what it means to be an "apprentice" of Jesus. In doing so, he gives a clear picture of what it means to participate in the redeemed life that God gives us in Jesus, by the Holy Spirit. In class, Dr. Willard would often address the topic of daily living, saying, "Winter comes but nothing beyond the redemption of God can happen to you—no matter how bad the sinful mess you might create, God is able to redeem you."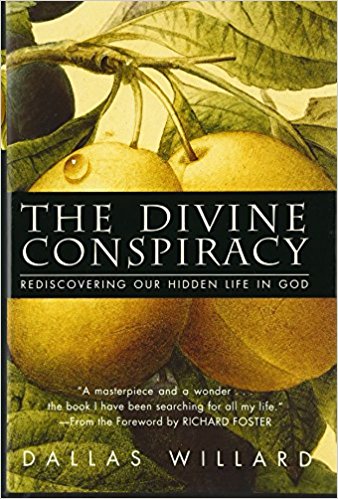 Dr. Willard also often repeated a sentence I still find myself repeating: "Living an authentic Christian life is different from the consumer image of it in our popular culture." He would then offer an illustration of someone doing something selflessly to help others, then say, "Now, that's authentic Christianity!" His point was that we do not serve others to get something in return. His emphasis was always on authentic participation in the life that is ours in Christ—an emphasis found frequently in the apostle Paul's writings:
Do you not know that your bodies are temples of the Holy Spirit, who is in you, whom you have received from God? You are not your own; you were bought at a price. Therefore, honor God with your bodies. (1 Cor. 6:19-20)
Jesus, through his acts of redemption, purchased us and made us his own. Having affirmed that truth, Paul and other New Testament authors admonish us to live into that truth—to live the redeemed life.
Unfortunately, as the apostle Peter warned, there will always be false teachers who will spread "destructive heresies… denying the sovereign Lord who bought them" (2 Pet. 2:1). Thankfully, these teachers have no power to undo the reality of who Jesus is, and what he has done for us. Paul tells us that the Lord Jesus "gave himself for us to redeem us from all wickedness and to purify for himself a people that are his very own, eager to do what is good" (Titus 2:14). This purifying, which comes from Jesus, through the continuing ministry of the Holy Spirit, enables us to live the redeemed life. Peter explains it this way:
For you know that it was not with perishable things such as silver or gold that you were redeemed from the empty way of life handed down to you from your ancestors, but with the precious blood of Christ, a lamb without blemish or defect. (1 Pet. 1:18)
This knowledge enables us to appreciate the significance of the Incarnation by which the eternal Son of God came to us in human form, having assumed our human nature, which he then transformed, and now, through the Spirit, shares with us, enabling us to live the redeemed life. We live this life in grateful response to the truth that we belong to the incarnate Son of God, Jesus Christ.
The atoning work of Jesus is the center of God's plan for humanity. While most New Testament writers speak of this work by proclaiming us to be children of God, only Paul speaks of it using the word adoption. Are these identifying labels referring to different things? The answer is no. Confusion on this matter likely comes from our modern use of the word adoption to signify what happens when a child, born in one family, is legally and physically placed into another. But this is not the way the Bible uses the word. In Scripture, adoption and regeneration (being born again, or born from above) are two aspects of the same redeeming work, that having been accomplished on our behalf by Jesus, is being worked out in us by the Spirit.
Through the indwelling Spirit, we are able to share in Jesus' humanity, which means sharing in his sonship—his fellowship and communion with the Father, by the Spirit (Titus 3:4-7). The early church fathers put it this way:
He who was the son of God by nature, became a son of man, so that we, who are the sons of man by nature, might become by grace the adopted sons of God.
As we receive and surrender to the work of Jesus and the Spirit, we are born into a new life—the life that has already been worked out on our behalf in the humanity of Jesus. That new birth (adoption) does not merely place us into the family of God in a legal sense, leaving us with an unchanged (unregenerate) nature. No, via our adoption (spiritual rebirth), we share in Christ's own humanity, and we do so by the continuing ministry of the Holy Spirit. Paul put it this way: "If anyone is in Christ, the new creation has come: The old is gone, the new is here!" (2 Cor. 5:17).
In Christ, we are made new—we are given a new identity. If we were to compare this to human adoption, it would be like an adopted child receiving the DNA of their adopting parents! As we receive and respond to the indwelling Spirit's ministry, we are born from above, thus becoming the adopted children of God who are sharing, through the Spirit, in Christ's own humanity. Here is how John put it in his Gospel:
To all who received him, who believed in his name, he gave power to become the children of God; who were born, not of blood, nor of the will of the flesh, nor of the will of man, but of God. (John 1:12-13, NRSV)
In being born from above, adopted as God's children, we become in ourselves what we already are in Christ. Scripture uses the word adoption (just as it uses the word regeneration) to speak of the deep change in our natures that takes place so that, by grace, we can live the redeemed life—the new, reconciled relationship with God. What Jesus did for us as the Son of God and son of man, the Holy Spirit works out in us, so that by grace we become in our being (nature) the adopted children of God. God is the one who places believers in this renewed relationship with himself—a relationship that affects us down to the roots of our being. Here is how Paul phrased this stunning truth:
The Spirit you received does not make you slaves, so that you live in fear again; rather, the Spirit you received brought about your adoption to sonship. And by him we cry, "Abba, Father." The Spirit himself testifies with our spirit that we are God's children. (Rom. 8:15-16)
This is the truth, the reality, of the redeemed life. As we head into the season of Advent-Christmas, let's joyfully worship and praise our triune God who is Father, Son and Holy Spirit. Let's continue celebrating his glorious plan of redemption, brought about by Jesus, the incarnate, eternal Son of God.
Living the redeemed life and loving it,
Joseph Tkach
PS: Due to the Thanksgiving holiday next week, the next issue of GCI Weekly Update will be published on November 29. See you then!